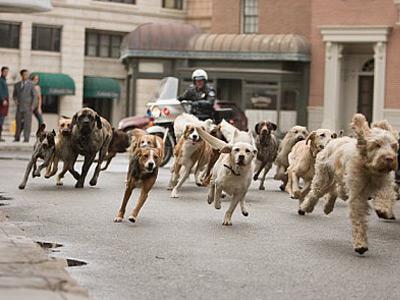 image from Google
An open letter to the hounds…
No, not those hounds.  (Although I do have a couple dogs of my own.)
Recently I've been feeling hounded by people demanding things that I don't have time to do.  Some of it is stuff I'm supposed to / should do, the rest of it is stuff they think I should be doing.  Either way, I don't have time for it. 
The hounds demand explanations for why I can't do whatever they think I should be doing, and when they don't get a good one they bark at you.  I'm not sure I can even articulate why I can't do what they think I should.
The bottom line is I am too busy, dealing with the stuff of life.  And I honestly don't care about whatever they have their mind set on.  But it's a big deal to the hounds.
Recently one of the hounds asked if I've recently had a family emergency.
I truthfully said no.
Because in my world an emergency means immediate threat to life or limb.
Honestly, emergencies to us are life threatening.  Chronic stuff, urgent stuff, well, those aren't emergencies to us.
When two year old Mr. Sensitive fractured his femur, it wasn't emergency in my world; it was an urgent problem we needed to solve quickly.
When Mr. Sensitive had a serious reaction to the painkillers prescribed for his broken femur, he turned gray and vomited – that was an emergency.  We needed medical care because (truthfully) his life was in danger.
I tried to explain that I had just come back to work from having the flu, and hadn't eaten in three days because I couldn't keep anything down.  The hound didn't want to hear it.  Because that's not an emergency.
I didn't bother trying to say that our entire family has been living in a feverish and nauseous state, surrounded by vomit-covered laundry for nearly a week now.  I didn't say that Hubby had stepped in a puddle of vomit just as I left the house that morning.  Or that he had cleaned vomit off his laptop keyboard just minutes before stepping in that puddle of vomit.
I didn't say that the only thing anyone in our family could eat was crackers and apple juice.
Because that's not an emergency.
I didn't say that since the hound had last talked to me last I've taken the kids to the ER or pediatrician's office a few times.  Mr. Sensitive had his own issues.  Baby Dunk had croup.  Little Miss Adorable had a pulled elbow.  Xrays.  Hours of waiting.  But never really an emergency.
I'm sure there's other things too, but I honestly can't remember.   One illness blends into the other.   We still have piles of dirty laundry from the last time the entire family had a gastro virus.  Walk-in clinics, antibiotics for sinus infections, checking ears and fevers.  Aches and pains.
But never an emergency.  It's just the stuff we deal with.
Add a few urgent car repairs to the mix (the van wouldn't go or stop) and you have more stuff to deal with.  And we do.
Then you add a few scheduled appointments to the mix.  Some would call them medical appointments just to sound important.  I think of our endless round of physio, speech and occupational therapy as just more stuff we do.   We usually get pizza after those appointments, it's such a part of our family's routine.
There's a study that found that parents of children with Autism have the same stress hormones as combat soldiers with PTSD.  There are many more studies (15,200,000 results according to Google) that find high rates of back pain, illness, and depression in parents of children with special needs as those parents live through chronic burn out.
So when those people come around, hounding and barking at me, and making demands, I need to set my own hounds on them.
Or at least let Baby Dunk chase them down and bite 'em.