Rejoice, Activision's planned big Call of Duty announcement for this coming Sunday has been brought online early.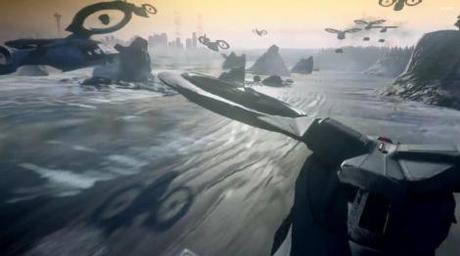 Below you will watch the awesome reveal trailer for Call of Duty: Advanced Warfare, which is scheduled to hit stores on November 4th.
Kevin Spacey both voices and acts as the villain in the game, a man who runs a group of mercenaries that has turned on the United States government.
The game envisions battlegrounds of the future, where both technology and tactic have evolved to usher in a new era of combat. This includes exosuits allowing the ability o jump high, scale buildings and cloak, hover bikes and spider tanks.
N.