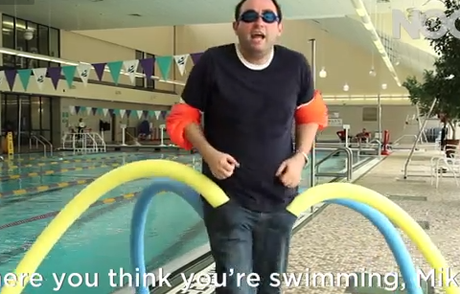 "Call Me Lochte": Watch out, Michael Phelps.
Poor Carly Rae Jepsen – she couldn't have known what she unleashed on the world with her incessantly parodiable "Call Me Maybe". Now, Team USA and others have taken the pop hit and turned it into something else, again.
Want more "Call Me Maybe" parody? How about "Farm It Maybe"? Or maybe the Star Wars version?
"Call Me Lochte"
"Call Me Lochte": As the rivalry between Team USA swimmers Ryan Lochte and Michael Phelps heats up (at least, according to media), this guys puts those raw, competitive emotions to song.

"Call Me… Team USA Swimmers?"
The swim competitions began the morning after the Opening Ceremony and Team USA has already won a few medals – so when did they find time to edit this video?

More in viral video

"I'm Farming And I Grow It"
The best of "Call Me Maybe"
That Gotye song – another one to get stuck in your head
US Marines rock Justin Bieber's "Baby"