Memoires du XXe Ciel by Yslaire

 (Quote taken from the website) 

"In 1986, after having met the scenarist

Balac

, he created Sambre, a 19th-century saga, about an impossible love story between Bernard Sambre, a rich young man, and Julie, a farmer girl, during the 1848 revolution in

France

. This series was original because the graphical style used in these albums is different from the one Hislaire used before, and because the number of colours used is very restricted and centered on red"  

LOVE

the Angel ...!!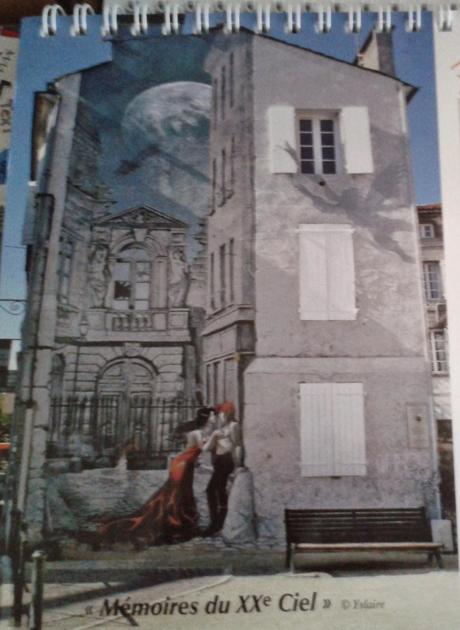 The artist is Bernard Hislaire , he was
 born in 1957 in Brussels, Belgium.
His psudonyms are Sylaire and Yslarie .
His work of  Comics and Art seems based on the Theme -
 Angels and Eva Stern.
I would love to go  back and do the walk around the city and if I got the chance
I could coincide it with the Circuit des Remparts  (cars )
The first Circuit des Remparts race in  took place in 1939