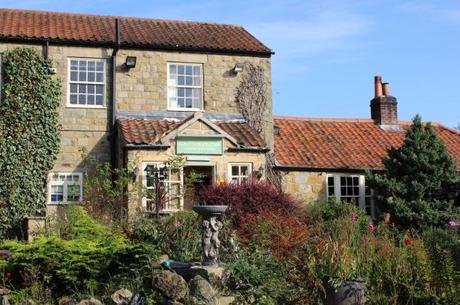 The Ox Pasture Hall Hotel is home to the most enchanting gardens I've ever laid eyes on. Something about this place just makes you want to set down a picnic blanket, pop open the champers and daydream the day away. Surrounded by woodland, it's hard to believe that the bustling beach in Scarborough is only 10 minutes away. Craving a staycation? I've found just the place.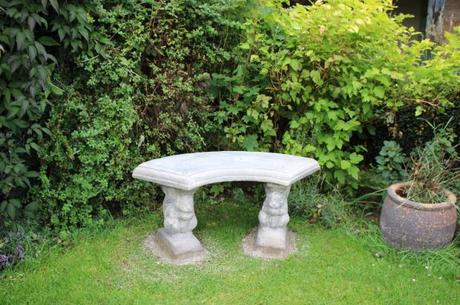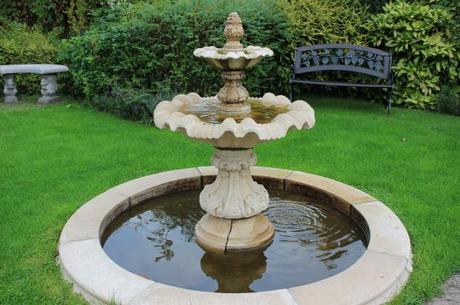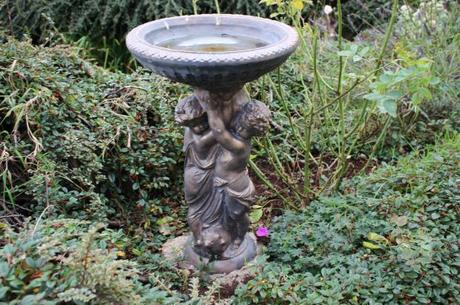 The Ox Pasture Hall Hotel has everything I love in a hotel. An impossibly big bed, epic breakfasts and a monsoon shower. The surroundings are simply stunning, so stunning in fact that we were slightly upset that we didn't find this little gem when we were searching for a wedding venue. After a tour of the grounds and a little bit of sulking on my part, we settled in for Afternoon Tea which is served in the cosiest of spaces. Scones teeter on the top tier while delicious sandwiches and sweet treats occupy the remaining platforms. The passionfruit cheesecake was so good I showed my usual restraint and ate both. (What wedding diet?)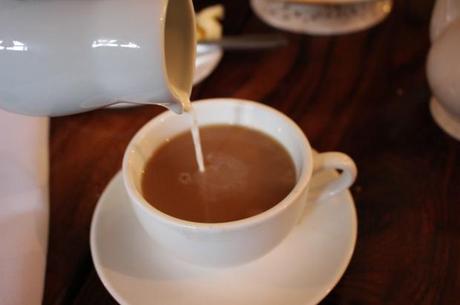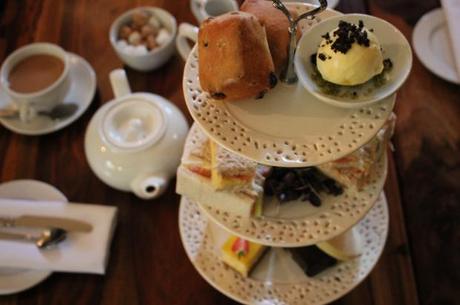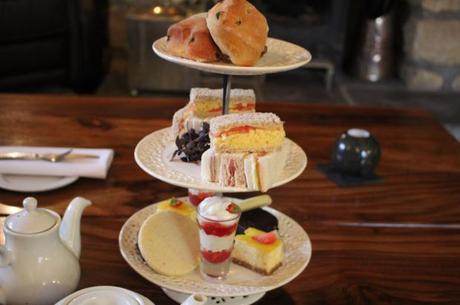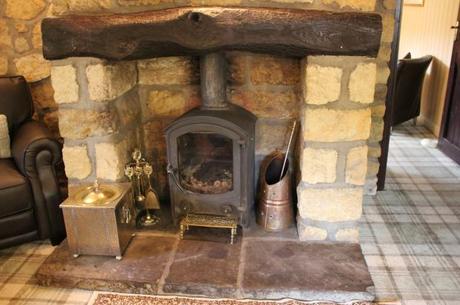 After polishing off the last of the scones we went to burn a few calories off with a walk in the woods. It honestly felt like we had the 17 acres of woodland  to ourselves.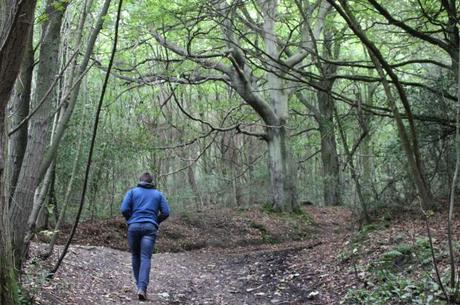 After our little adventure, we were ready for a catnap. Although it looked like this cosy little corner was already taken.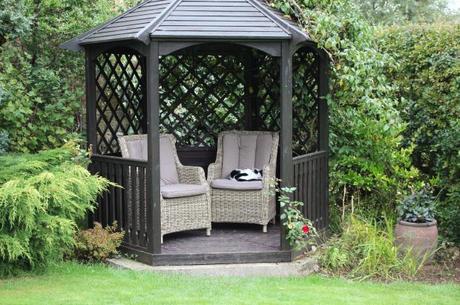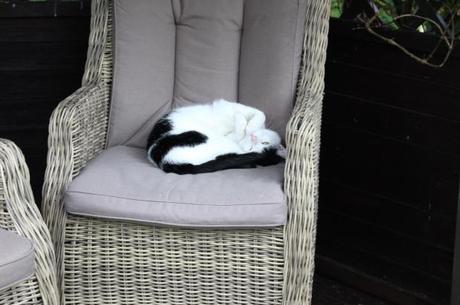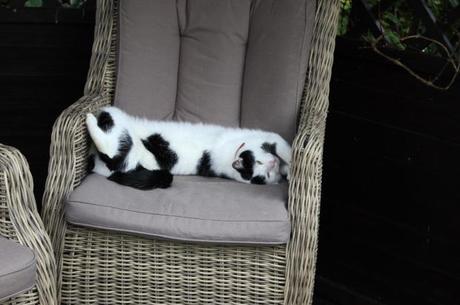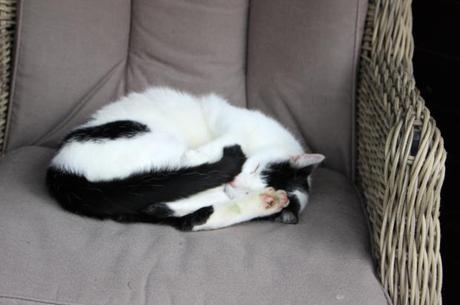 We retired to our room instead for a spot of R & R in our fluffy robes. One thing that sets The Ox Pasture Hotel apart from the rest is superior service. Your every whim is catered for from the second you arrive. A fresh bouquet of flowers awaited us on arrival. We were in Instagram heaven.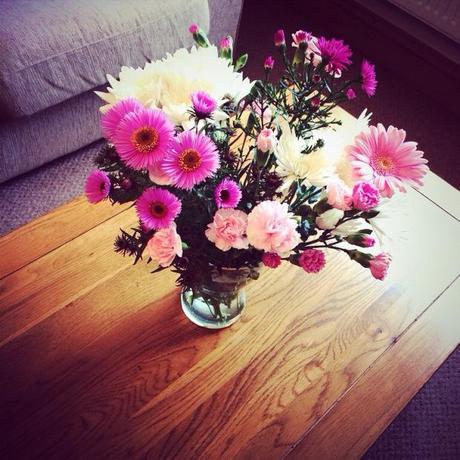 The suite itself is beautiful. What better way to show you the epic bathroom than with a pre-dinner selfie?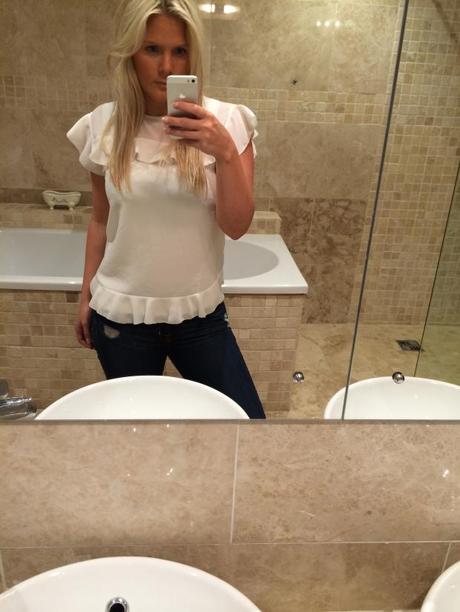 Top: Zara, Jeans: J Brand.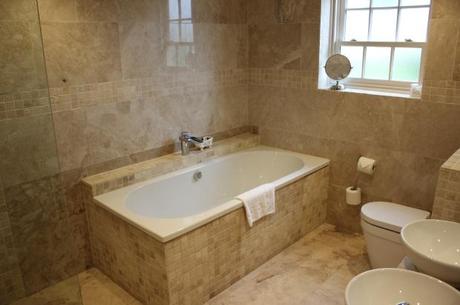 Just look at those his and hers sinks! I actually filmed our arrival so I could give you all a tour but typically didn't actually press play which is slightly awkward. It took me ages as well! Feeling refreshed, we scampered off to dinner and were greeted with an exceptionally good glass of Prosecco.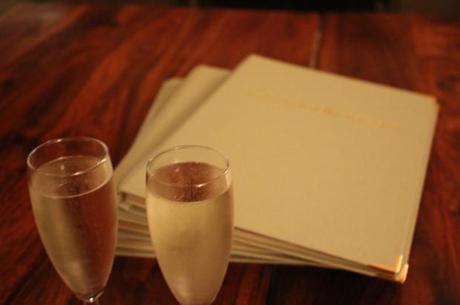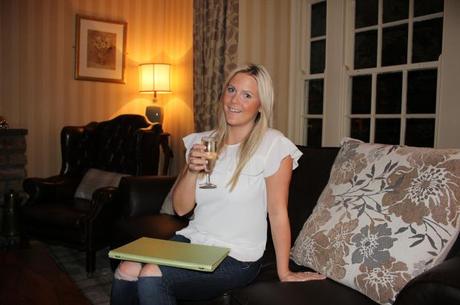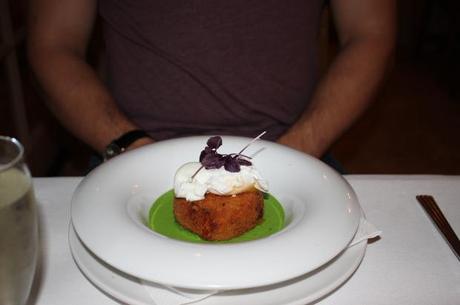 I'd heard great things about the Courtyard Restaurant and we weren't disappointed. The food was phenomenal. My date had the fish cake balanced in a sea of pea puree while I went for the carrot soup.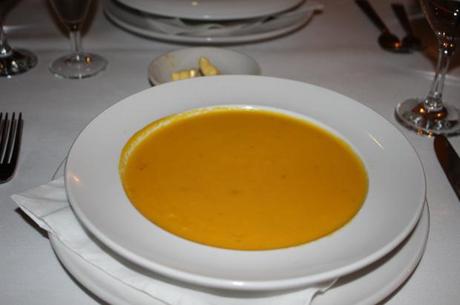 We did have two more courses but I got too giddy and forgot to take photos. Trust me, the rest of our meal was just lovely. I did however manage to snap this lovely little champers display.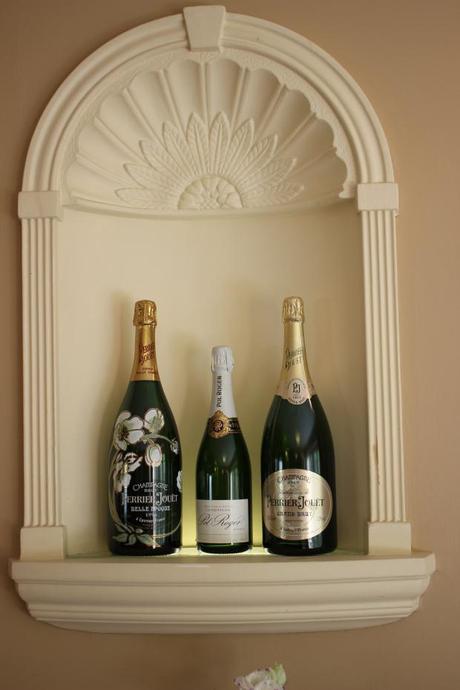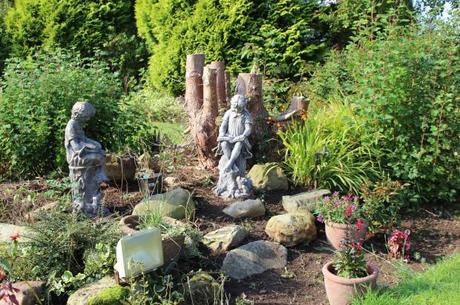 With one last look back at the magical gardens, we drove back to reality. A huge thank you to the lovely people at The Ox Pasture Hotel for having us. We'd quite like to move in! Preferences Preferences Preferences Preferences Preferences Preferences Preferences Preferences Preferences Preferences Preferences Preferences Preferences Preferences Preferences Preferences Preferences Preferences Preferences § 1 2 3 4 5 6 7 8 9 0 - = Backspace Tab q w e r t y u i o p [ ] Return capslock a s d f g h j k l ; ' \ shift ` z x c v b n m , . / shift English Deutsch Español Français Italiano Português Русский alt alt Preferences