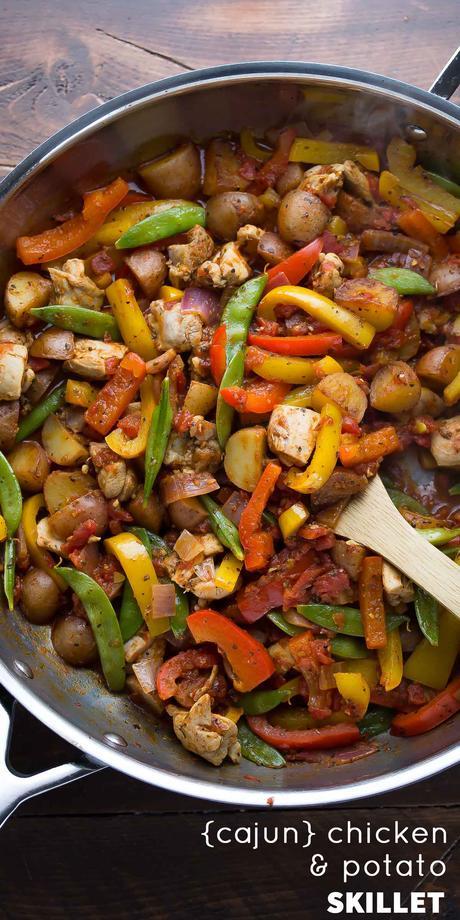 A spicy dinner recipe that cooks all up in the same pan.  Chicken thighs, potatoes and bell peppers get a kick from cajun seasoning.
Well, hi there!  Look at that.  It's Thursday.
Isn't it funny how as soon as Wednesday is over, everything just seems a little bit easier?  Or is that just me?
The weekend/light at the end of the tunnel is near.  Spring is almost springing.  And I'm dreaming of sleeping in (although that never really seems to happen on the weekend), going to the park, and sitting on the deck in the sun.
These are my lofty weekend goals.  #ambitions
Continue reading: Cajun Chicken & Potato Skillet