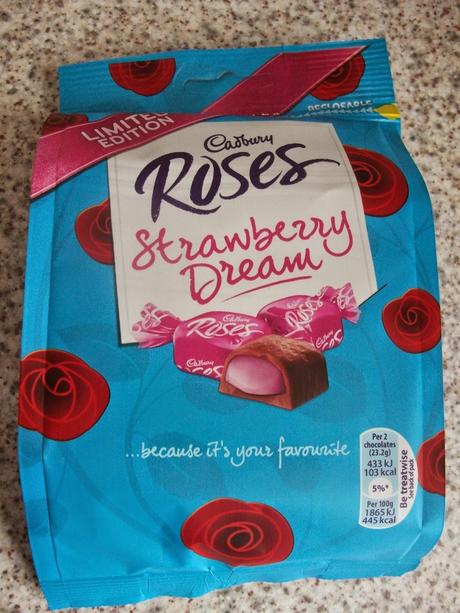 Cadbury have been releasing a lot of new products recently, and the latest to join their ever-expanding range are these bagged versions of Cadbury Roses. I'm sure we've all wished we could get our favourites from Roses all by themselves at some point, so this is partly a genius idea. On the other hand, it requires little effort and innovation on Cadbury's part, so it's also a bit lazy. Luckily these are only limited editions so they won't be bothering us for too long...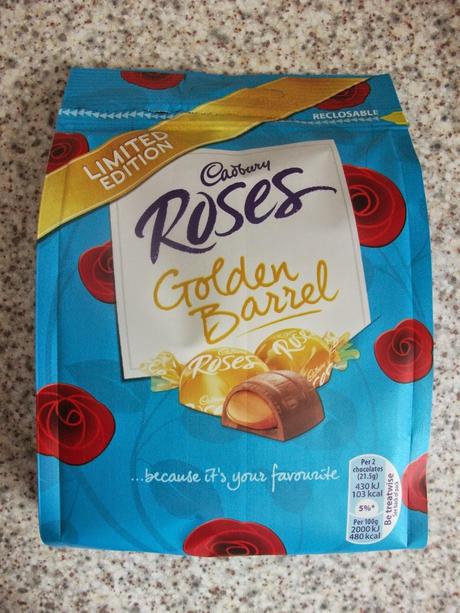 The varieties are Strawberry Dreams and Golden Barrells; I don't know if they're doing any other flavours but these are the only ones I saw in my local Co-Op. They're currently on offer for £1 alongside Marvellous Mix-Ups and Terry's Chocolate Orange Minis.
I'm glad I didnt pay more than £1 because when I opened the bag there weren't many chocolates in at all...literally just a handful! The Strawberry Dreams clocked in at 93g in weight and the Golden Barrels at 86g...so you're not getting much for your money. Still at least it's better than buying a full box of Roses to get your favourites!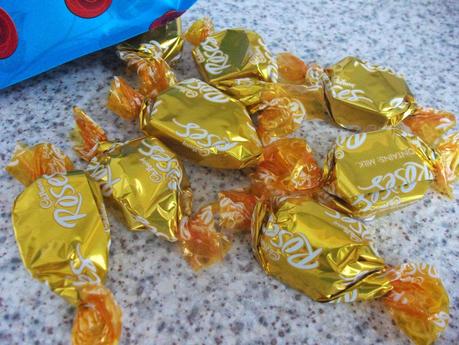 There's not much to say about them really...The Golden Barrells tasted like the sweet caramels we all know from Roses, with a decent buttery flavor. They were a bit sickly in excess so it's probably just as well there weren't too many of them!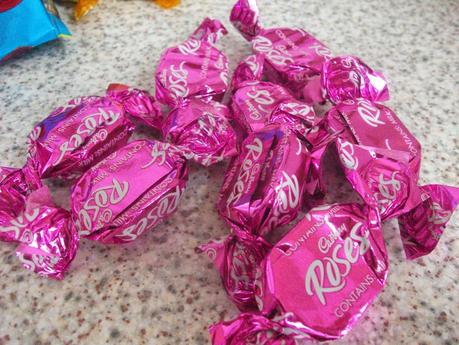 The Strawberry Dreams were equally as sweet and sickly, although being a long-time fan of strawberry chocolates I did get a kick from them. They're not as nice as the strawberry chocolates from Quality Street, but nevertheless they brought back nostalgic memories.
Overall, whether these Roses Favourites bags are a good thing will depend on how much you love Cadbury Roses, I guess. I'm personally not a fan of them any more, they just taste too sweet and sickly nowadays and I don't think they're "special" anymore. But still, I imagine they will sell like hot cakes...


RATING: 7.5 out of 10.


Price: Both £1 at CO-OP.
Suitable for vegetarians?: Both are suitable.
Allergy Information: Contains milk, may contain nuts (both).