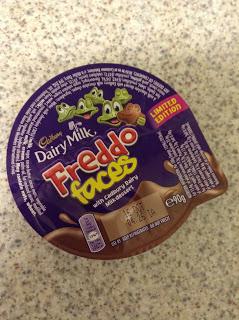 These "limited edition" Freddo Faces desserts have been out for quite some time now, so I'm not sure what makes them so limited, but nevertheless I thought I'd give one a try whilst in my local Tesco express recently.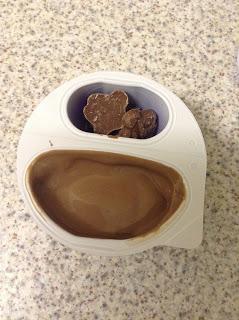 It's basically like a muller corner, but with chocolate dessert on one side and some Cadbury Freddo faces on the other.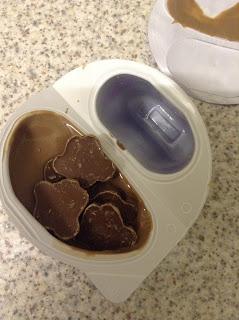 Mixing them in, they looked like frogs that had got stuck in mud! I think pigs would have been a more appropriate shape...maybe Cadbury should create a new product called Piggies? Or Buttys? Just a thought!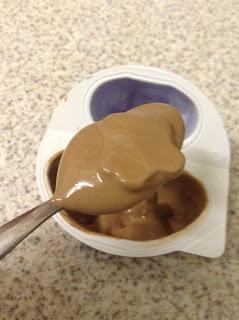 The dessert was pretty decent; creamy and chocolatey, whilst the Freddos were quite chunky and didn't really mix well with it to be honest. This is a nice idea on paper but it doesn't quite work so well in practice. I think caramel Freddos would be a better option, although I guess Cadbury don't make caramel Freddo Faces.
Overall, this is a bit of an uninspired dessert and Cadbury's make others that are much better, so I'd stick with those instead.
7 out of 10.