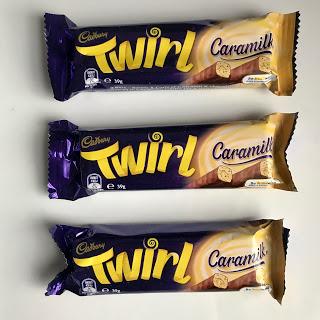 As usual, Australia get all the best new snack releases and that's no exception with these Cadbury Caramilk Twirls, which luckily you can get from Gb Gifts website (code Kevs10 gets 10% off). I've tried the regular Aussie Caramilk bar already and enjoyed it but this Twirl takes it to the next level...it's delicious!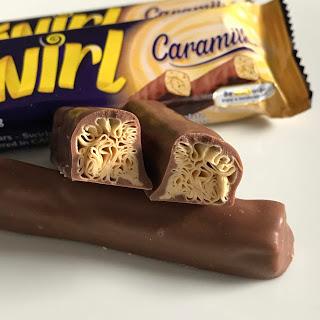 It's folds of swirly caramelised white chocolate, that tastes a bit like Caramac but creamier with a good coating of Cadbury milk chocolate to balance out the sweetness. It's reminiscent of Cadbury Snowflake, if you remember those. Perhaps even better!
A delicious concoction which of course means we won't be getting it in the U.K, but let's hope import companies are able to keep a steady stream coming into the country! For now keep your eyes on GB Gifts for incoming stock plus lots more Aussie and European limited editions.
9/10.