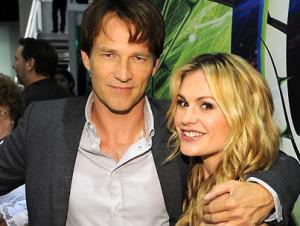 As we previously reported, Anna Paquin and Stephen Moyer will be attending the White House Correspondents' dinner on April 30th at the Washington, DC Hilton Hotel.
We now have learned that the event will be covered by television.
C-Span is airing the Dinner coverage from 6:45-11:00 pm EST and it will also be shown on MSNBC from 9 til 11pm EST.
After the festivities, celebs will head to after parties held by Vanity Fair and Bloomberg at the French ambassador's residence or Capitol File's event at the Ronald Reagan Building. This year, MSNBC's party will be harder than ever to get into at the Embassy of Italy.
source: C-Span and MSNBC schedules
source: mediabistro.com