Buying Property in Spain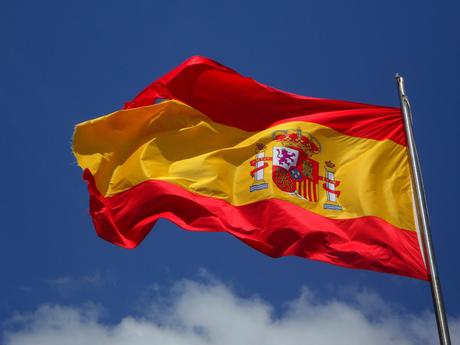 There are many advantages of buying property in Spain. You'll find that the country's housing market is highly competitive. Buying property in Spain can be an excellent investment choice, especially in a popular resort town. However, there are some things that you should keep in mind when buying property in Spain. Read on to learn more. In this article, we'll look at some of the requirements for buying property in Spain. Listed below are just a few of the advantages.
Guide to Buying Property in Spain for Foreigners
Purchasing property in Spain can be a complicated process, but there are several steps that foreigners can take to make the purchase go smoothly. First of all, you need to determine how much you're prepared to spend. Once you have determined your budget, you'll need to determine which areas and types of property you'd like to purchase. Once you've decided on the type of property, you need to put together a professional team, including an estate agent, a lawyer, a currency specialist, and an independent financial adviser.
During the negotiating process, you should determine whether you have the negotiating room to negotiate. Some Spanish sellers offer their homes off-plan, which means that you'll likely have to sign a deposit contract before you can begin negotiations. This type of contract is usually forty to fifty percent of the total sales price. You can typically pay 20-30% after 30 days and the rest of the price when the property is complete.
Can foreigners buy property in Spain?
If you want to buy property in Spain, you must first obtain your NIE (foreigners' identification number) from the Spanish Government. This personal identification number is vital for all transactions in Spain. If you are living in a foreign country, you must apply for one of these numbers at a Spanish Consulate or Embassy. Alternatively, you can hire a lawyer or power of attorney to obtain one on your behalf. Once you have your NIE, you can then initiate the house purchase process. Once you have your NIE, you can then visit the Notary office to sign the purchase title deeds and make the final payment.
The next step in the process of buying property in Spain is obtaining your NIE. This number is unique to you, and must be shown on all relevant documents in Spain. Obtaining your NIE will take some time, but it is not impossible. Real estate agents can help you get the NIE. You will need to pay taxes in Spain, as well as notary and registry fees. This means that you can expect to pay a lot of taxes.
Can foreigners buy property in Spain on Mortgage?
When considering the purchase of property in Spain, foreigners should keep several things in mind. In most cases, foreigners purchase established housing or villas. They should consider getting independent advice from a solicitor before signing any contracts or committing to the purchase. Unlike Northern Europe, Spain has few regulations that govern real estate agents. The EAA (Estate agents authority) regulates property transactions in Hong Kong. This can make the purchase process in Spain slightly different from that in Northern Europe.
To obtain a mortgage in Spain, a foreigner needs a valid passport and NIE (the equivalent of a DNI). Other documents needed are a tax residence certificate, employment contract, last three pay slips, tax return from the previous year, bank statements and direct debit receipts. A property registry extract is required as well. In most cases, foreign home buyers are able to obtain a mortgage in Spain after meeting these requirements.
Are there requirements to buy a house in Spain?
There are a number of legal requirements when buying a home in Spain. Non-residents must pay an Income Tax and Property Tax as if they were residents. During this process, they should check that the seller has good financial standing. Make sure that the mortgage balance does not exceed the purchase price. In most cases, non-residents can enjoy the same mortgage conditions as Spanish residents, but must have a down payment of at least 20% of the total property price and extra for other costs.
You need to be over 18 years of age, have a good credit score and a good savings account. You can't have any debts over 30% of your income in Spain. Moreover, you can't borrow more than 30 percent of the property value. In Spain, mortgages are contracted for five or thirty years, with a maximum age of 75 years. Each bank has different requirements for risk, but you can find a Spanish property for sale for around EUR 1,886 per square meter.
What if you're Buying a new build home in Spain?
A new build property for sale in Costa Del Sol has several advantages. It is relatively maintenance-free and usually features state-of-the-art features. The main advantages of this type of property are its generous natural light, well-planned floor plans and optimised living spaces. In addition, it is often equipped with modern features and offers plenty of outdoor space. For those on a tight budget and timeline, this type of property is an excellent option.
Another benefit of a new build property is that it comes with a warranty, which typically covers any defects. A project developer will also be obligated to provide a 10 year construction guarantee. The maintenance cost of a new home in Spain is also lower, thanks to its new materials. It includes a boiler, electrical appliances, frames, and sliding windows, among other things.
Before you sign a contract, make sure to understand the language. Legal documents will be written in Spanish, so you should understand the language and make sure that you have a lawyer present at all times. When it comes to negotiating the price of a property, remember that you will need to make sure that you know how much the ongoing costs are, including mortgage payments, home insurance, utility bills, and non-resident taxes. Keep in mind that utilities and property taxes in Spain are among the highest in the EU.
Is it a good idea to buy a holiday home in Spain?
There are many benefits of purchasing an apartment in Spain over buying a traditional holiday home. Firstly, an apartment is much easier to maintain and rent out, making it more practical than a traditional house. Secondly, most Spanish people live in apartments, so you don't have to worry about having a large garden. In addition, apartments are affordable and often offer spectacular views. Buying an apartment in Spain is also a no-fuss purchase, as you won't need to worry about mowing or maintaining it. Additionally, communal areas will be maintained, including swimming pools, gyms and golf courses.
One of the biggest risks of buying an apartment in Spain is the currency. In many countries, it is not uncommon for the exchange rate to change every day. You may need a higher deposit if you plan to buy a villa or a bungalow. You may also want to hire a lawyer to protect your interests in case anything goes wrong. You should also hire an estate agent to find you a suitable apartment or house.
Should I buy a house in Spain after Brexit?
Should you buy a house in Spain after Brexit? The answer depends on what you are looking for. Generally, buying property is not affected by Brexit, but if you plan on moving permanently, it is worth checking. Even if you are not a British citizen, you can still buy property in Spain as the law does not differentiate between EU citizens and non-EU citizens. However, Brexit may have some other consequences, such as higher property taxes and new rules pertaining to residency.
The short term visit rule remains unchanged, but you might have to obtain a Visa to stay in Spain after Brexit. Although it is not clear yet, the process of obtaining a Visa for Spain will most likely require a small fee at the airport. If you are planning to stay longer, you might want to wait until Brexit is finalized and more details are available. Otherwise, it is probably best to buy a house in Spain before Brexit.
What are the pitfalls of buying property in Spain?
Buying a property in Spain requires due diligence, so buyers must be aware of the pitfalls. Many first-time buyers assume that buying property in Spain is the same as buying a property in another EU country. However, the process is very different in Spain, and following the correct procedures will help ensure that the whole experience is stress-free. Here are some of the common pitfalls of buying property in Spain.
Another potential hazard when buying property in Spain is the need to have the property checked by a qualified surveyor. If the property is older, there is a possibility that hidden issues may surface and prove costly. Spain's construction standards have improved in recent years, but older homes may not have been built with the same level of meticulousness. To avoid any problems, hire a surveyor to conduct a thorough inspection. You can find a professional through the internet, or ask local friends and relatives for recommendations.
The cost of purchasing property in Spain is an ongoing expense. Property taxes in Spain are expensive, so consider the location when deciding on a budget. Larger cities, like Madrid, are more expensive, while seaside locations are more expensive. However, Spain has a wide range of housing options and can accommodate any budget. In addition, Spanish property laws can be complicated and costly. Buying a property in a foreign country requires a considerable investment, so it is important to research these before you invest.