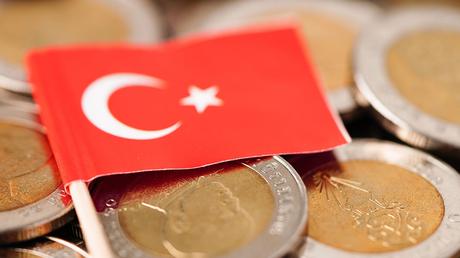 Often attracted by great value and beautiful coast side settings Turkey has become a major hotspot for those looking to purchase a home overseas. The cost of living remains modest when compared to other locations in Europe and roughly half of that in the US. Property tax and rates are also modest meaning the upkeep of your property in turkey won't break the bank.
A great variation of properties can be sourced in keys Turkish cities and by sea with beautiful apartments available for under £100,000. Popular towns and cities including Istanbul, Izmir and Antalya.
Turkish property buying process streamlined
Recent changes in Turkish law mean that is a lot easier for foreigners to purchase freehold property in turkey. The only clause is that Turkish citizens must have the ability to buy in the prospective purchaser's country of origin.
Therefore, once you've found your dream home in turkey and finance is in place the process will be a lot less daunting than many anticipate.
Tips and process when buying a property in Turkey
Know exactly what your budget is -the Turkish lira can be an extremely volatile currency and we advise speaking to an FX specialist before making an offer or a transferring money to Turkey. Remember you will also have legal costs and taxes to think of when buying your new property.
Sourcing finance for a Turkish property - in 2007 Turkish banks became a lot more willing to finance property purchase in Turkey for foreign nationals. Turkish banks typically expect foreign buyers to hold a 45-60 % deposit in order to receive financing for their home.
Sign your TAPU - Once a price is agreed and the financial elements of your purchase are in place you will need to sign the purchase agreement (TAPU). If you are unable to sign the TAPU in person a local solicitor can sign on your behalf.
Get your DASK insurance - When completing your TAPU and taking ownership of your property in Turkey you will have to prove DASK or earthquake insurance has been purchased. This is compulsory and will delay your completion if not purchased, it costs roughly 300 TRL.
Associated costs when buying a property in Turkey
Whilst the majority of your budget will go on your new property's cost, there are other associated costs when purchasing in Turkey. Experts therefore advise on budgeting for an additional 8-9% of the property value when calculating the cost of your property purchase offer. We also advise consulting with your FX expert when making your Transfers to Turkey as you may wish to fix a rate for the whole project before completion.
Turkish legal expert - whilst employing an approved Turkish solicitor might slow the purchase down slightly the insight and knowledge can prove invaluable. They will look out for your best interests and steer you away from potential headache properties.
Hiring translator - translators can either be sourced locally or in country of origin. They will typically charge by hour but may work from a set tariff. Your notary will also be able to provide you with a list of registered translators.
Estate agency/ realtor fees - these are typically around 3% of the property value
Deed transfer tax - the cost of deed transfer is around 4%of the property value
Notary fees - estimated at roughly £300
Opening a bank account in Turkey
Whilst every banks account opening criteria may vary these are the documents you will need to get your account open in Turkey.
Valid passport or photo ID
Turkish tax number which can be sought from the tax office
Completion of a proof of signature form
Setting up a currency transfer account
As mentioned above getting a great exchange rate and key guidance on your money transfer to Turkey is vital. The Lira can be volatile, and due to this many new build properties will have the option to buy in euros and occasionally other major currencies. If you decide to purchase a property with a mortgage whether in lira or another currency you will need to discuss ways of making regular payments to avoid defaulting on the loan. Getting an account with a leading provider is very straight forward.
Apply online with an expert such as Rational FX, Moneycorp or Currencies Direct. This process takes roughly 5-7 mins.
Provide any required documentation - this will typically be copies of valid ID and a recent proof of address
Discuss your purchase, the amount s involved and completion dates or stage payment schedules
Agree a rate and send your local currency amount
Complete on your property in Turkey