Published as:  Buyer Beware: A Prefab Shopper's Guide Bay Area–based architect Michelle Kaufmann is a prefab pioneer. She started in the industry in 2003, a year and a half after Dwell's inaugural prefab issue, just when consumer interest in sustainable, high-design, factory-built homes was finally burgeoning. She's since built 54 prefab homes and has learned—sometimes the hard way—the challenges and risks inherent in the industry. Especially in an age of savvy marketing and slick Photoshop renderings, it is critical for clients to gather the hard facts when interviewing their potential architect or company. Here, Kaufmann presents the essential questions every consumer should ask when considering prefab.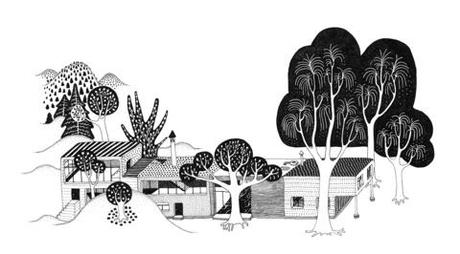 "It's easy to be in the honeymoon phase. But too often people skip important conversations, and things can go badly." — Architect Michelle Kaufmann
1— How many houses have you built?
WHY ASK? "It takes more than a single show home to know what you're doing. I think ten is the magic number—that's when an architect or company has seen enough and tried enough to truly know the challenges. If they've built less, you are signing up to be an early adopter. This can be fine, but you want to know what you're getting into."
2— How's the financial health of your company and your factory?
WHY ASK? "What you want to avoid, which is one of my most painful experiences, is your factory going belly-up after they get your money. People don't tend to talk about it, but it has happened a lot, especially in 2008 to 2010. You want to make sure that whomever you hold a contract with will deliver on the money you pay, no matter what happens with their partners—or at the very least will release your house to you if they go out of business."
3 — Can I visit the factory?
WHY ASK? "As a client, visiting the factory helps you understand the process and gives you more of a relationship with the people building your home. If they won't let you visit the factory, it could be a red flag: Maybe the quality isn't there, or maybe they don't have as strong a relation- ship with the builder as you'd like."
4 — How soon can I move in?
WHY ASK? "Clients can have different expectations of what their company can deliver. If a schedule is very impor- tant to you, you need to work that into your agreement. Ask for a payment penalty for time delay. They may ask for additional money to guarantee a schedule, but it pushes the risk onto the company rather than yourself. You can also offer a financial incentive or bonus if they hit the target."
5 — What's the estimated cost, and what isn't included in this number?
WHY ASK? "Companies will talk about the 'predictable price'; this covers only what they can guarantee, like the factory-built components. But site costs vary widely. Ask for averages from previous projects to understand the full cost of building a prefab house. A company may promise a 'predictable price' of $200 per square foot, but that could rise to $400 if, say, you're on a sloped site in the middle of nowhere without utilities."
6 — If my project takes longer or costs more through no fault of my own, how will you handle it?
WHY ASK? "This happens less in the prefab world than with site-built projects, but it's still important to talk through. Will they eat the cost if the project goes over budget, or at least agree to payment penalties? If budget is critical to you, push hard for a fixed price for the whole thing, rather than paying for time and materials."
7 — Who will be my contact from your company throughout the process?
WHY ASK? "Request to have one contact all the way through, from design to construction. A home is a personal thing—you want someone who understands your values and priorities from the beginning, then helps deliver on them."
8 — Can I have references from three previous clients?
WHY ASK? "You want honest feedback. When you talk to past clients, ask whether their expectations were met, both in terms of the quality of their finished home and the quality of the process. What would they do differently next time? Would they recommend the company to a friend?"
9 — What were the biggest challenges on past projects?
WHY ASK? "Hopefully they will be very honest about their past issues, and you can work together to overcome them on your project. Prefab has come a long way in the past ten years, but it's still being refined. In order to keep improving, it takes as much transparency as possible. Companies and architects who address challenges head-on are the ones who knock it out of the park."