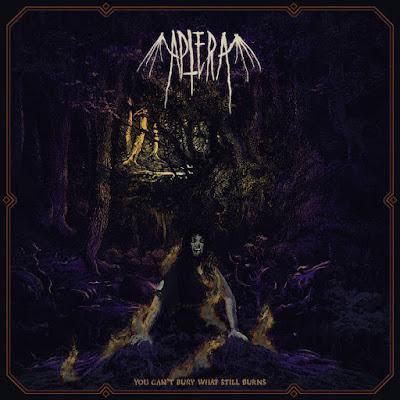 When our European label head Max Rebel first came to us with the thunderous rock powerhouse Aptera he knew he had something special. I believe his first words were "From the first video I saw of them I knew something was happening here and that I had to sign them."
We're really glad he did. You can buy their new record, You Can't Bury What Still Burns hear why for yourself: https://ripplemusic.bandcamp.com/album/you-cant-bury-what-still-burns
They are one of the most exciting bands in the ever thrilling Berlin rock scene right now, and listening to them execute with such aplomb across this whole record is a delight. It speaks to their skill as songwriters and all that they have worked for so long to cultivate. You Can't Bury What Still Burns is a standout highlight in the Ripple catalog.
We've pressed this record on CD and LP with both black and limited edition hazy variant, and even though this is a debut, they are moving fast so act now if you want yours.
Buy You Can't Bury What Still Burns now: https://ripplemusic.bandcamp.com/album/you-cant-bury-what-still-burns
Thanks for your support,
The Ripple Team