Saw that someone tried out this recipe and commented that it stays soft even on 4th day.  So I definitely want to try it.
I wanted a more fragrant bun so I modified it a little to my liking.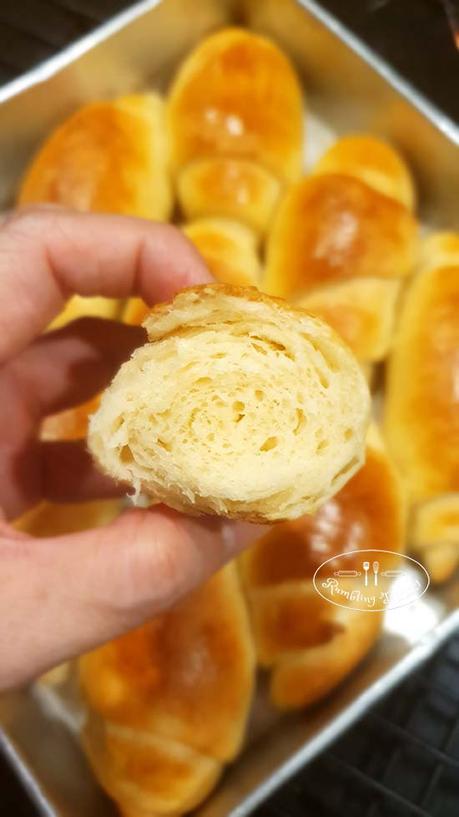 Learning experience:
Though the bread stays soft on the 3rd day, I somehow prefer a lighter fluffy texture than this.  This is definitely good for those who first try their hand at making bread as it is easy to manage.
What you need:
300g bread flour80g water80g whipping cream30g egg30g sugar3g instant yeast3g salt35g butter
Method:
Combine all ingredients except butter, knead until smooth.
Add in butter and continue to knead until windowpane stage.
Shape into a ball and let it proof for an hour.
Punch down and divide dough into 9 portions.
Shape into balls and then roll into tear drop shape, bench rest 10 mins.
Using a rolling pin, roll into 25cm length.  
Flip over and roll down gently.  Seal edge.
Place into the pan and let it proof until 80%.
Brush with egg wash and sprinkle sesame seeds.
Bake at 190

℃ 

for 16- 17 mins.
Enjoy!


If you have enjoyed this post by Rumbling Tummy, be sure to follow her on Facebook, Instagram, Pinterest, Twitter