Tender and flaky, these butternut squash scones with spinach and feta are a delicious savory scone variation. Full of sneaky vegetables and absolutely delicious!
Scones are best known for being lightly sweet and buttery, like these blackberry scones with walnuts. But they are equally delicious in savory form, as these butternut squash scones are proof!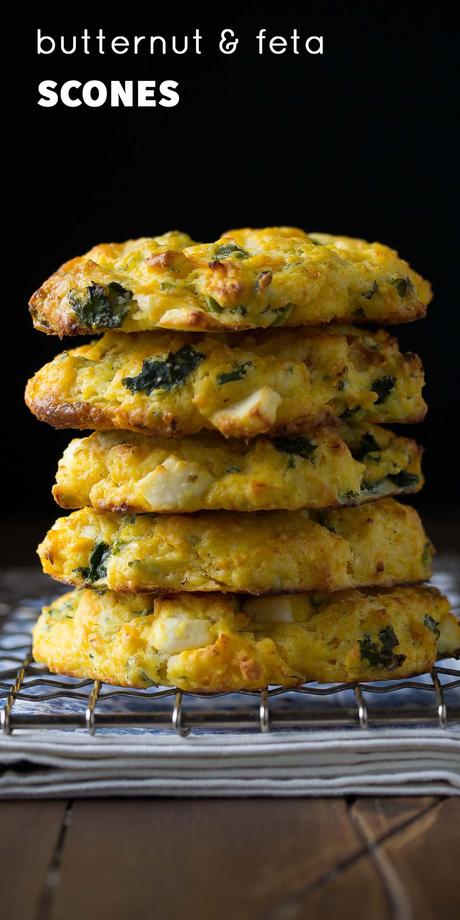 Sneakily full of vegetables, these scones are easy to prep, and quick to disappear. Perfect for brunch or to serve with soup or chili!
Reasons you'll ♡ butternut squash scones
they are tender, buttery, mildly sweet with briny feta bites
they are sneakily full of vegetables with butternut squash purée and spinach
they are a unique recipe to serve for brunch or with soup or chili
Recipe video
Watch the video below to see how simple it is to prep butternut squash scones. It's so easy! You can find more of my recipe videos on my YouTube channel.
Continue reading:Butternut Squash Scones with Spinach and Feta