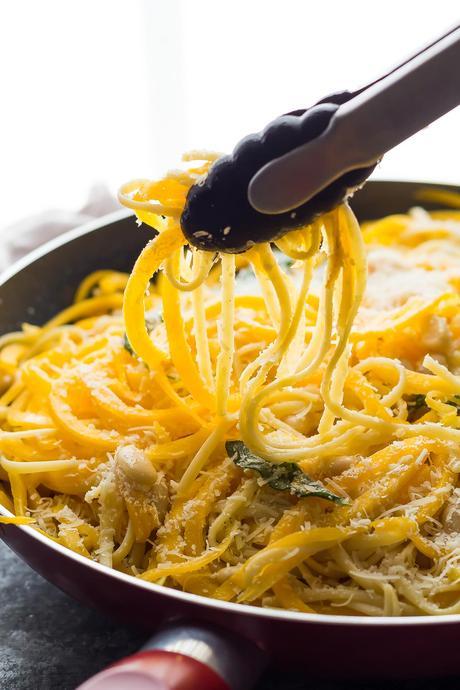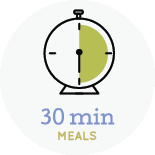 These butternut squash noodles are tossed in a brown butter sauce with parmesan cheese and nutmeg, then topped with crispy sage leaves.  Healthier fall comfort food!
I've been waiting for this day since March.  The day when I finally get to spiralize a butternut squash.
See, March isn't really the time to make butternut squash recipes.  Everyone is looking forward to spring weather, the asparagus, lemon, butterflies and rainbows…you get the idea.
But September.  September is pumpkin-palooza, and butternut squash is cool again.  And I finally get to play with my all-time favorite ingredient!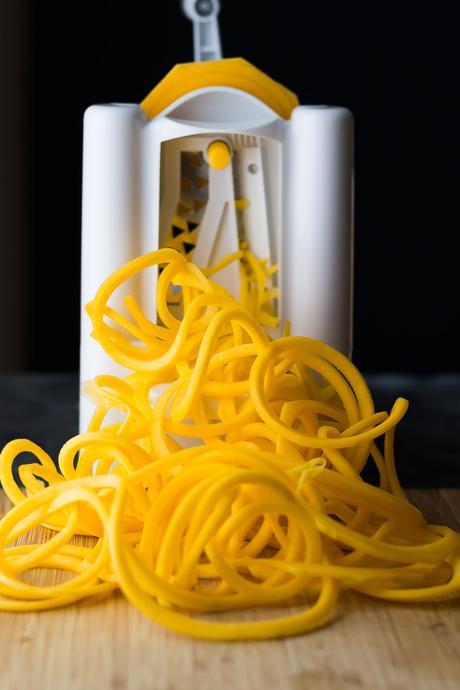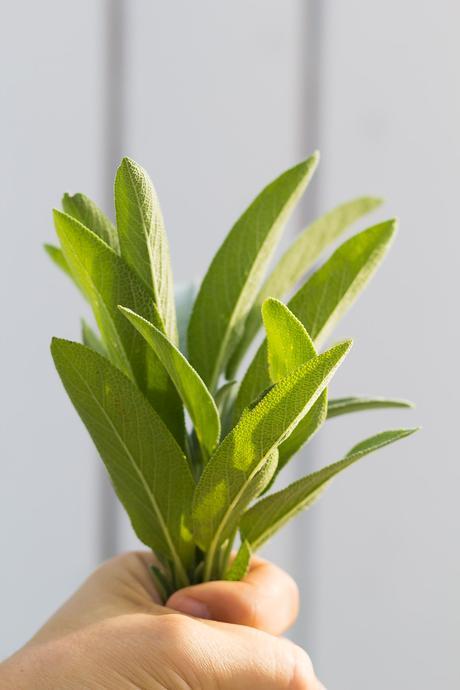 See that up there?  That's just one tiny fraction of the sage growing in my garden.  Hallelujah, I can't grow tomatoes, or cucumbers, and the hail got my peas, but at least I have my sage!
So when I thought of flavors to go with butternut squash noodles, sage came to mind immediately.
And with sage comes brown butter.  So here we are.  Butternut Squash Noodles with Sage & Brown Butter.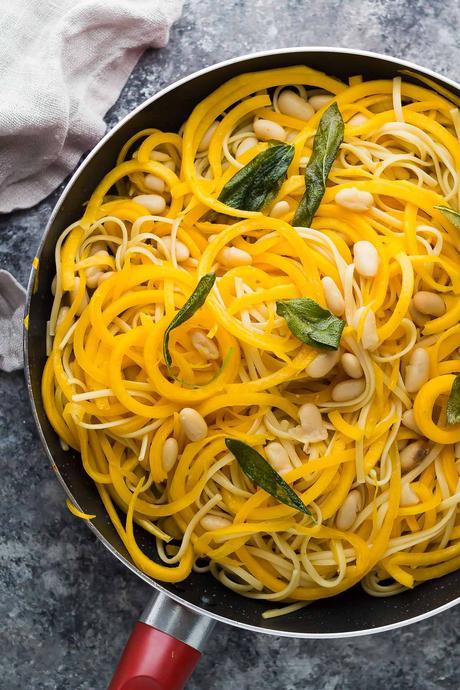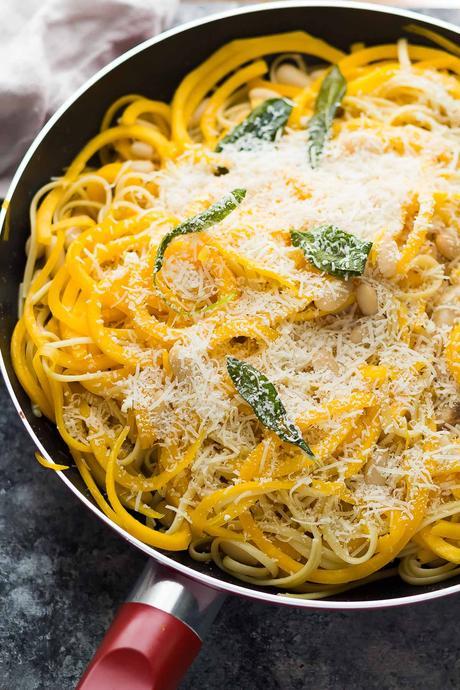 The butternut squash spiralized surprisingly well.  When I got to the seed-filled base, I sliced it in half, scooped out the seeds, and spiralized away.  There were some shorter noodles but it spiralized pretty well!
So as you can tell, I did the old 'half linguine/half veggie noodles' thing here, just like I did for this Spiralized Pasta with Egg & Asparagus and these Sweet Potato Noodles with Black Beans and Creamy Avocado Sauce.  My stomach ain't ever going to believe a butternut squash is pasta, and I need to make sure I'm not hungry again in 0.001 hours.  But this recipe cuts the pasta by half, and you totally feel like you're indulging (ahem.  brown butter), while still eating a LOT of butternut squash.  So I say #win.
And also, my pet peeve is all those pasta recipes you see with no protein.  I need protein, people!  So I put some canned white beans in here.  The white beans go perrrrfectly with the butternut/brown butter/sage yumminess happening in this recipe.
So, I guess you all know that I don't really 'do' recipes that take longer than 30 minutes these days.  Unless the crock pot is involved that is.  So big shocker, this recipe will be ready in under 30 minutes.
Happy Thursday!!  I hope you all have a WONDERFUL weekend!
Butternut Squash Noodles with Sage & Brown Butter  
Print
Prep time 10 mins Cook time 20 mins Total time 30 mins   Author:
Denise
Serves:
4-6
Ingredients
4 oz uncooked linguine
8 cups loosely packed spiralized butternut squash (use the large ¼ inch spaced blade; this is my spiralizer

)
4 tablespoons butter
20 sage leaves
¼ teaspoon fresh nutmeg

⅓ cup starchy water reserved from cooking pasta
⅓ cup chicken stock
19 oz can of white beans (canellini or white kidney beans), drained and rinsed
½ cup parmesan cheese
Instructions
Cook linguine according to package directions.
While linguine is cooking, cook the butternut squash noodles over medium heat in a large frying pan, turning frequently with tongs until it is cooked evenly (4 or so minutes). When cooked al dente, set aside with pasta.
Heat butter in the pan, then add the sage leaves, stirring frequently. Cook until the sage leaves turn a dark green (3 or so minutes) and butter has a nutty smell and turns slightly golden.
Quickly remove the sage leaves, then add the chicken stock and water. Simmer for 3 more minutes.
Add the pasta, butternut squash white beans and parmesan cheese to the pan and toss to coat.
Top with the sage leaves and serve.
3.5.3208
Products used in this recipe: