Anthony's Restaurant Rating:
79/100 X
Welcoming:8/10 Menu Choices: 8/10 Food Presentation: 8/10
Food Temperature: 8/10 Food Taste: 16/20 Service: 8/10
Ambiance/Music: 8/10 Architecture/Interior: 7/10 Air Quality: 8/10
Total: 79/100
More about:
Buttermint
After spotting a quick image of Buttermint on Instagram, I was enticed. The image was so clear, so appetizing and full of colors. I was intrigued to discover it further. Little did I know that Buttermint has been around for some time now, but better late than never, I had only discovered this stand alone Kitchen – Cafe in Hamra today.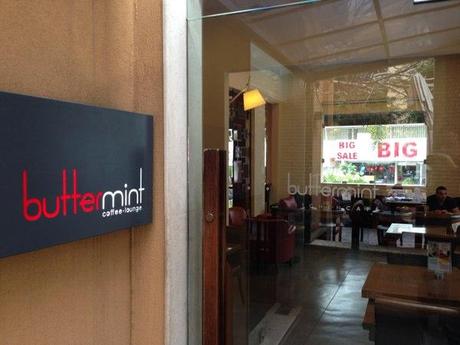 It was a great first impression, as I drove my car into a private parking space in front of Buttermint. The valet took my car as I walked a few steps up and into the restaurant.I looked around and I like what I see. A few people sitting outside on the terrace working on their laptops, eating and of course having a cigarette. Walking into the restaurant you feel a positive vibe, a relaxing one actually. The latest magazines and newspapers are on display for pick up as you walk through the entrance covered in glass and wood. Walk in further into a homey like atmosphere, high ceiling, concrete flooring, a long bar with its 50inch LCD screen… a few of the things that first grabbed my attention.Buttermint boasts another floor outside. The spacious area can be enjoyed if you're looking for a quieter and cozier spot to work, eat and browse. If you're a smoker, there's a small balcony you can step out on for a quick one. The set up is very comfortable with a homey feel.I liked this place, its red leather sofas on one side and high wooden square tables with their relaxing chairs on the other. At the end of this square room are two long comfortable sofas where we decided to have lunch and do some work. Ask for your free internet WiFi connection – but before starting work, jump into the discovery of their 13-page menu.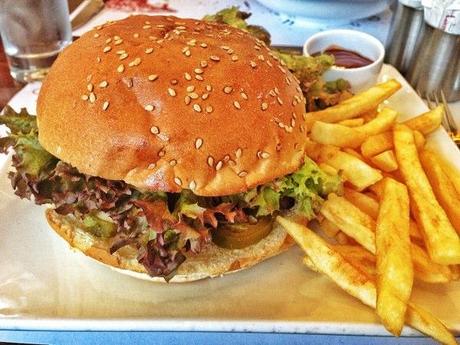 The menu sections:
Breakfast & Brunch
Sides
Salads
Sandwiches
The Clubs
Pick A Pair
The Burgers
Pasta
Platters
Desserts
Ice Cream Cakes
Ice Cream
Hot Beverages
Cold Beverages
Alcohol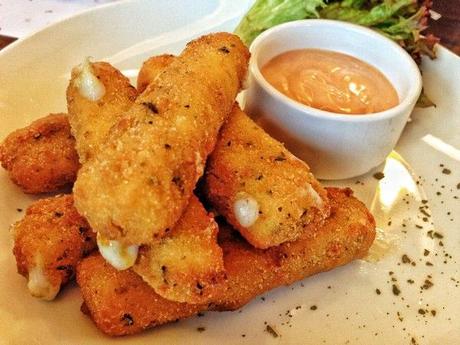 Before even trying the food, I felt relaxed in this restaurant:
Soft jazz music, dimmed lighting, burgundy-red paintings decorate the walls, relaxing chairs, big lanterns and a very welcoming staff. On the menu three signs will make your choice easier: Signature, Light and Hot are added in different colors near some dishes to separate them from one another.I liked the "
Pick a Pair
" idea: (craving for a healthy balanced meal? Now you can enjoy two items of the following sections for 16,500L.L) or lighten your meal by replacing white bread with multi-cereal, or that you can always swap between fries, wedges and mashed potatoes, all drinks can be made with skimmed milk and they offer decaffeinated espresso…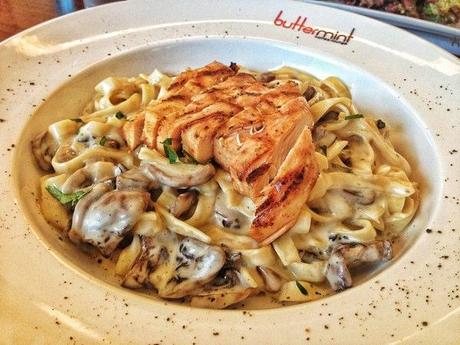 We ordered:
Goat Cheese Bruschetta: toasted multiple cereal bread topped with avocado, grilled tomatoes, rocket leaves, goat cheese chunks and balsamic reduction sauce.
Mozzarella sticks: Breaded fried mozzarella served with cocktail sauce.
Buttermint Duo Burger: Burger bun spread with our home-made chilli sauce, chopped grilled chicken and beef with lettuce, and jalapeño served with French fries.
Wild Mushroom Pasta: Tagliatelle dressed with white sauce, mushrooms and Parmesan cheese.
The food is good:
The mozzarella sticks are too oily and the bread crust is too thick. It's too chewy – Not my favorite order to say the least.
The Bruschetta is just perfect: A success. A warm piece of French toasted brown bread covered with thin smooth avocado slices, tender tomatoes seasoned with pieces of black pepper, all covered with rocket leaves and decorated with a smooth balsamic dressing. On the sides are chunks of goat cheese that add all the needed flavor to the mix. A delicatessen simple dish suitable for the speakers of light enjoyable sensations without any sophistication. Bravo!
The Burger – a speciality you surely have not tasted elsewhere before – it can be resembled to a Philadelphia steak sandwich – chopped pieces of meat and chicken the fajita style, a thin leaf of fresh lettuce, cocktail sauce all layered on a bed of jalapeños inside a tender soft bun. Every bite is a blend of of many ingredients from the minimal amount of bread, tender chicken, soft meat, exact sauce needed and a crunch of jalapeños to ignite the heat… Yummy! A really enjoyable plate accompanied with homemade fries the way my grandma used to make them.
The Wild Mushroom Pasta was no that good: Although the plate is clean and beautifully presented with its tasty tender chicken strips, fresh mushrooms, and adequate cooking time, but the mix was a bit too creamy and heavy. This dish required a lot more salt.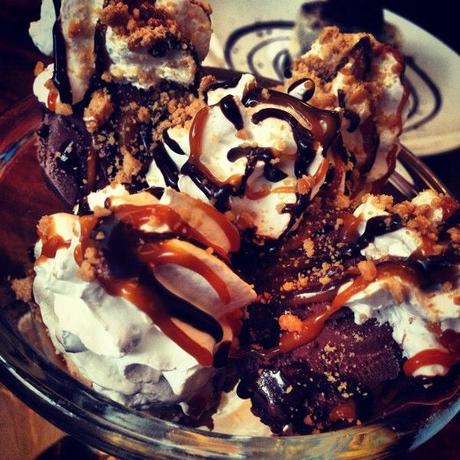 A single change is requested:The menu needs to be renewed. It is not up to the standard of the food served. The menus are too dirty, torn in many places and the worst part is the white strip stuck over the old prices to reveal the new ones. Just change the menus guys, its disgusting and unprofessional. Nobody has to know that your prices have increased by 3,000L.L on some of the plates.
Now was time for some internet browsing before passing to desserts.
Oreo Blast: A layer of crunchy Oreo biscuit topped with cookie ice cream
Snickers Delight: Chocolate and snickers ice cream topped with whipped cream, caramel sauce, chocolate sauce and peanuts spread
I preferred the Oreo Blast that is less creamy and feels lighter than the Snickers Mountain. Both are nice to try.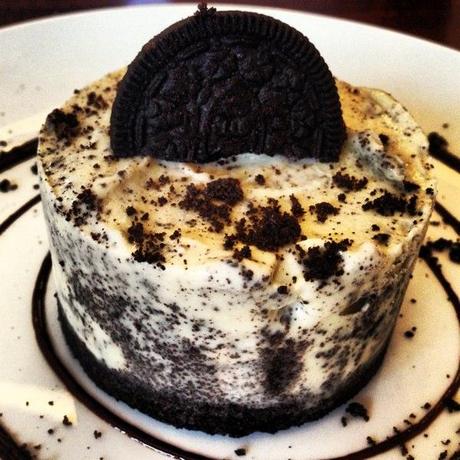 Three hours passed in an instant, it was a very pleasant and enjoyable lunch in a place where there's no stress… A very pleasant atmosphere where good food, nice music, gentle waiters are a few of the things that you need to spend some good time in the heart of Beirut city: See you at Buttermint.
























Pages  [
1
]  [ 2 ]  [ 3 ]