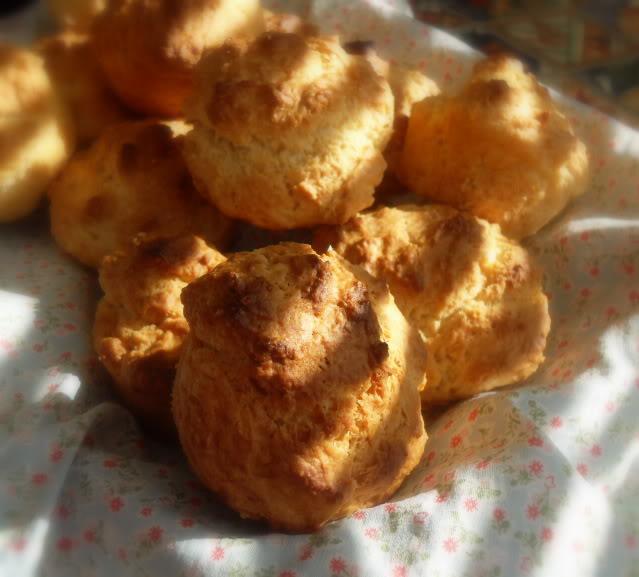 Kinda like a muffin.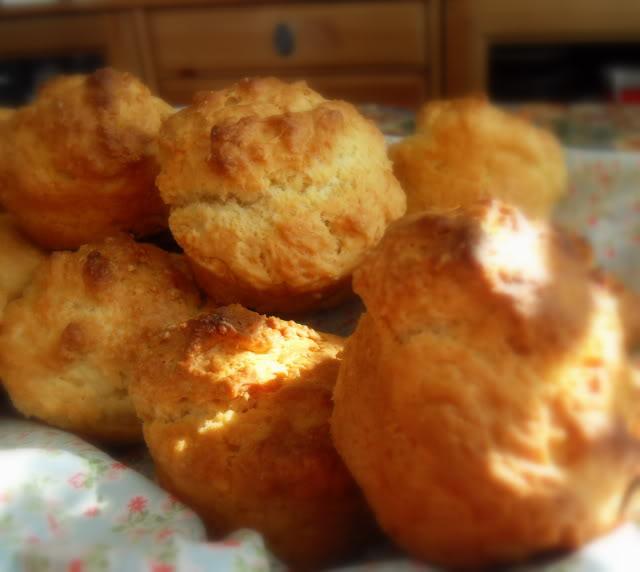 Kinda like a scone.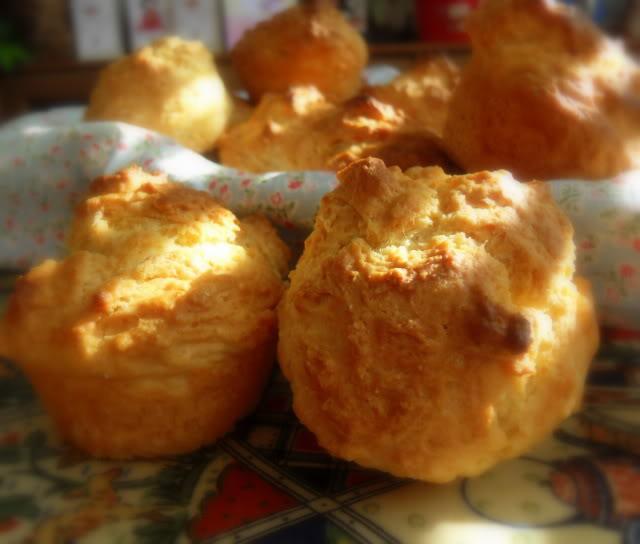 A delicious quick bread that is shaped like a muffin and as easy to throw together as a muffin is . . . but has the lovely short texture of a scone.
Light, fluffy and buttery, and oh so scrummily crunchy on the outsides.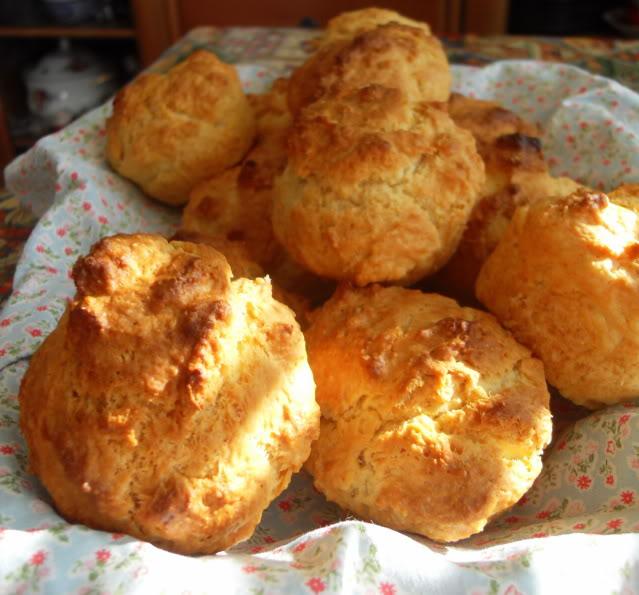 These are fabulous served straight from the oven with plenty of cold butter and fruit preserves.
Great for breakfast, lunch and even a wonderful teatime treat!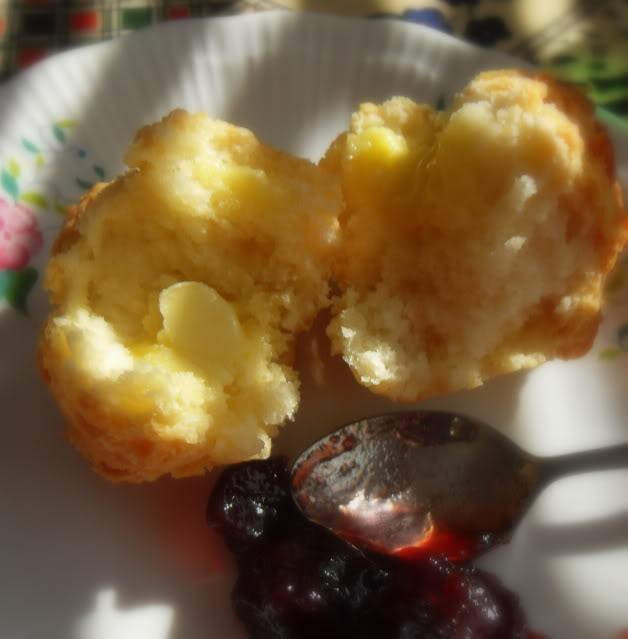 Easy peasy and yummy scrummy!!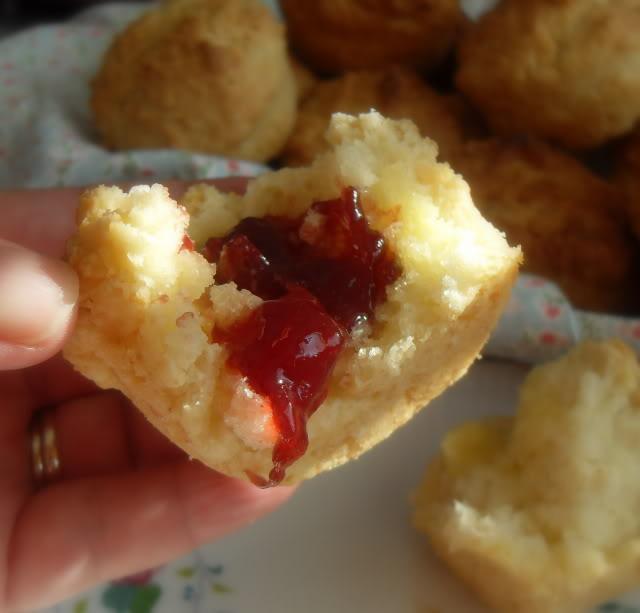 *Buttermilk Scone Muffins*
Makes 12
Printable Recipe
Slightly sweet and as easy to make as stirring together some ingredients and dropping them into muffin cups. They take a bit longer to bake, but you are rewarded at the end with delicious muffin shaped scones that are meltingly tender inside and crisply scrummy on the outsides! Delicious served warm with some cold butter and fruit preserves!
360g of plain flour (2 1/2 cups)
2 TBS caster sugar
2 tsp baking powder
1 tsp salt
1/4 tsp of baking soda
10 TBS chilled butter, cut into bits
250ml of buttermilk (1 cup)
Preheat the oven to 180*C/350*F/ gas mark 4. Butter a 12 cup medium muffin tin well. Set aside.
Whisk together the flour, sugar, baking powder, salt and soda. Drop in the butter and rub it into the flour mixture until the mixture is mealy. Add the buttermilk and stir it in with a fork, stirring it in until the dough is slightly firm. You may need more buttermilk. You want it stiff, but of dropable consistency.
Drop by dessertspoonfuls into the prepared muffin cups, dividing it equally amongst them.
Bake in the middle of the oven for 40 to 45 minutes, until golden brown and crusty. (Check frequently near the end to make sure they aren't over browing!)
Serve warm