"Beautiful and graceful, varied and enchanting, small but approachable, butterflies lead you to the sunny side of life.  And everyone deserves a little sunshine."
~Jeffrey Glassberg
Butterflies are a beautiful reminder of change, hope, strength and many other different meanings, but I found the quote above and thought it was a great way to sum up all the different metaphors and symbols a butterfly has come to represent to different groups, cultures and people. And with summer coming up, I truly do think everyone deserves more than a little sunshine!
Just like flowers, butterflies are a typical symbol for the spring and summer seasons. Let's face it- we don't get dressed in bright floral dresses in the middle of winter- our attire matches the seasonal mood. Well this season, I have seen a huge influence of butterflies in the fashion industry ranging from very avant-garde accessories, to flirty and feminine butterfly prints, all of which make a fun fashion statement. When you need a break from floral garb, try something with butterfly accents instead!
High end fashion labels like Alexander McQueen, LAMB, and more are incorporating butterfly designs into their work from very literal accents to softer, toned down prints. Either way, we like what we see! And we have a feeling our 1928 fans will too! Based on our weekly poll we post on our Facebook page, when asked what silhouette of jewelry you all favored, many of you said butterflies! Here are some of the standout fashion photos we've seen that have made their way to our inspiration boards for summer fashion: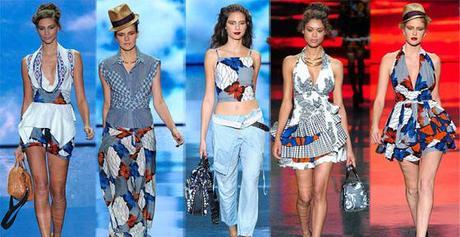 Gwen Stefani's LAMB Spring '11 Collection kept the buttefly print hidden amidst other graphic prints.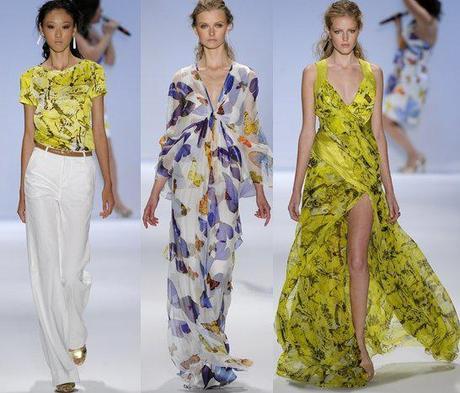 Meanwhile, designer Carlos Miele played up the ultra-feminine butterfly theme with equally as feminine and flowy silhouettes in soft butterfly prints.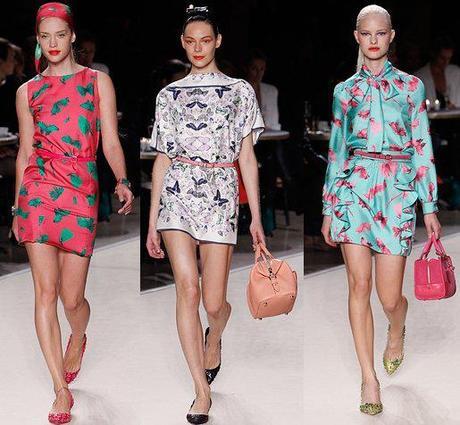 And Loewe's Spring 2011 collection made bold butterfly prints in kitchsy, cute color palettes!
From ready to wear, to avant-garde… we're still inspired by butterflies!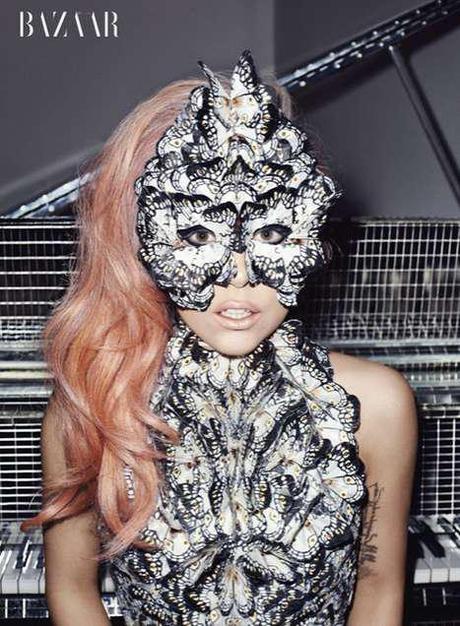 I found this in my Harper's Bazaar and was blown away! Obviously not for your street chic outfit, I still think Lady Gaga looks awesome in this AMQ butterfly dress and mask!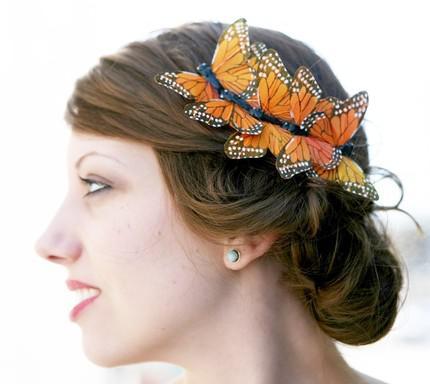 This was another one of those instand adds to my summer style board! It may be bold, but I am dying to try a butterfly crown like this one!
And don't worry- you don't have to go all out to get a piece of summer sunshine! One of our newest collections from the 1928 Boutique brand includes butterfly bracelets, rings and necklaces all adorned with unique color palettes of crystals. You can shop our Thalia Butterfly Styles and other butterfly jewelry designs by 1928 here!