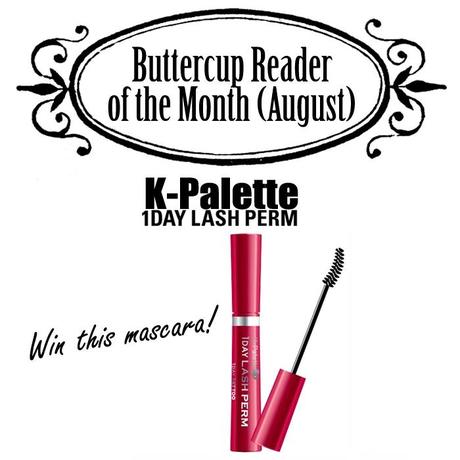 New month, new giveaway to keep the good vibes coming! I'm bringing back the Buttercup Reader of the Month giveaway to give incentive to those regular readers who leave substantial comments. Also to encourage passerby and new readers (hi, welcome to Dress Me Up Buttercup!) to share their thoughts as well. 
So, what exactly do you have to do to be chosen as the Buttercup Reader of the Month? Two things! Leave blog comments and share the blog posts via FB/Twitter/Pinterest/Google+. Take note, it's the quality of the comment, not the quantity, that matters. Only comments and shares from August 1 to 31 are valid, but you can comment/share blog entries even if they're not posted this month. 
One winner will be picked by yours truly by the end of August, and he/she will get the K-Palette 1Day Lash Perm Mascara. Open to local readers only. Good luck!