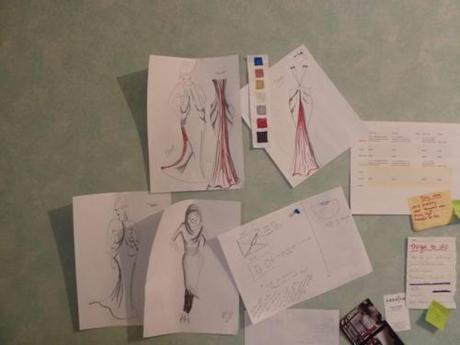 BUSY SCHEDULE
While I prepare my old collection for Junes fashion contest; My new collection is hanging patiently on my office the wall. After my sketchbook and garment repair is out of the way. And my new tailors dummy arrives, I will be straight to work on my future project.
A fusion of Matt Vs Sparkle, I hope to create an elegant set of garments which are both comfortable and versitile.
Created freehand on the mannequin, and  with a mix of hand & machine sewing techniques, I hope it will be enough to get me noticed out here in Paris. But i think i would be bighting off more than i can chew if i was to promise myself, that it will be ready in time of next fashion week. but we'll see.
xoxo LLM