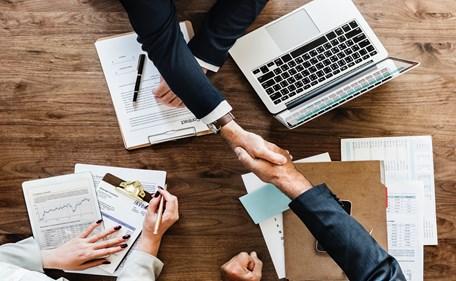 Any company dealing in foreign currency, either to receive payment for goods and services or to make payments to suppliers, is exposed to financial risk created by fluctuations in the foreign exchange markets. Rather than worry about the varying rates of exchange, companies can proactively manage their transactions in a foreign currency by utilising the services of a FCA (Financial Conduct Authority) regulated foreign currency broker. Rates offered by high street banks and other institutions often give poor value due to the breadth of the currency spread - the difference between the buying and selling rate. Transaction fees can be high as well and are charged in addition to any margins made within the financial exchange.
A specialist foreign currency broker will deliver a professional service and achieve the best possible rates. For a business that may depend upon imports or exports this service can be a lifeline, especially if the company is reliant on volume sales. Low margins can quickly be eroded by unfavourable exchange rates but the support of currency brokers has enabled many companies to turn a negative situation to a positive by eliminating costs associated with dealing in foreign currencies. This development has broken down barriers and contributed to a free trade environment where the historic costs of dealing with customers and suppliers located in another country are absent.
Proactive foreign exchange dealers are allocated to companies so they can maintain contact with business clients and discuss ways in which exposure to foreign currency risk can be reduced. Due to the large and regular volumes of payments made by companies the brokers have access to preferential rates and can pass on savings to clients in the form of more competitive exchanges. Whether a business requires a better deal on a spot rate or is looking to fix a price at a point in the future through the use of a forward contract, a broker is well placed to assist. Transactions are processed with efficiency and are as safe as those conducted in the regular banking system. At a time when businesses are reviewing all aspects of their activity so that efficiency savings can be generated, the use of a foreign currency broker appears to be a solid means of achieving this aim.