I think I've shared my distaste for formal business wear. It feels like a costume on me, and not even a fun one like slutty schoolgirl or slutty cop or slutty um…single celled amoeba. But my job requires me to look professional once in a while so I thought I'd share my take on work appropriate with my new favorite jacket.
Outfit One
Different patterns but both (somewhat subtle) prints and subdued colors makes this more polished than free-spirited. And the ubiquitous black pants.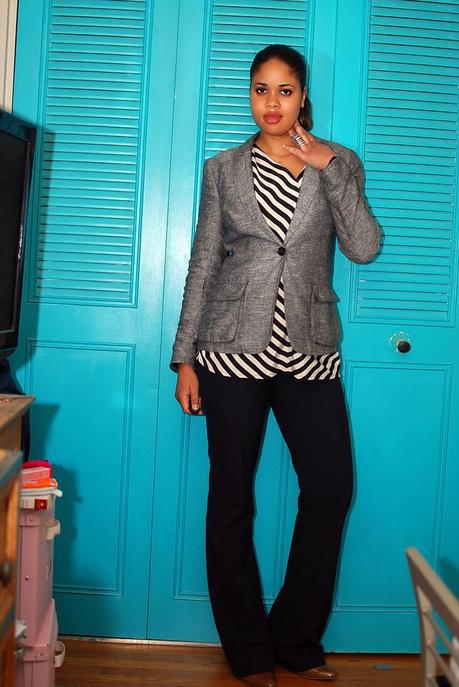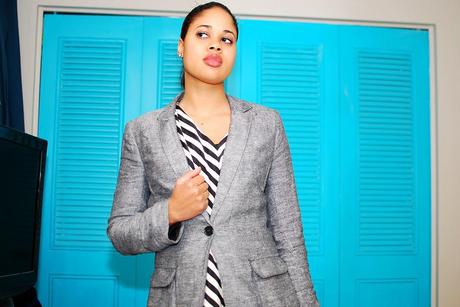 Outfit Two
The top of this dress fits a bit weird (truth: I don't quite fill it out. le sigh). So I tried to disguise the bagginess with a button-down shirt peeking out from the blazer.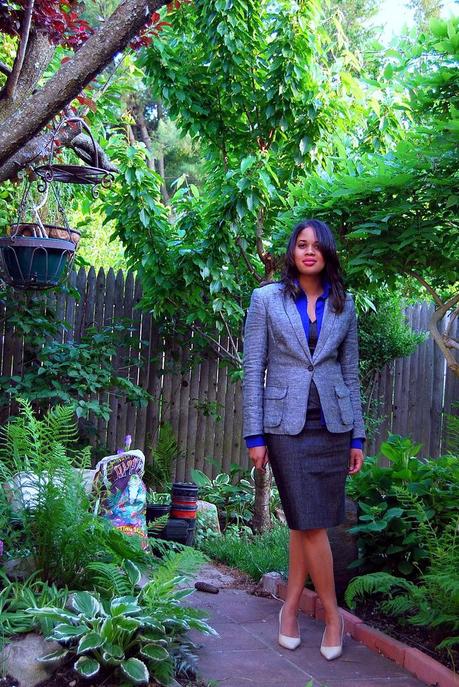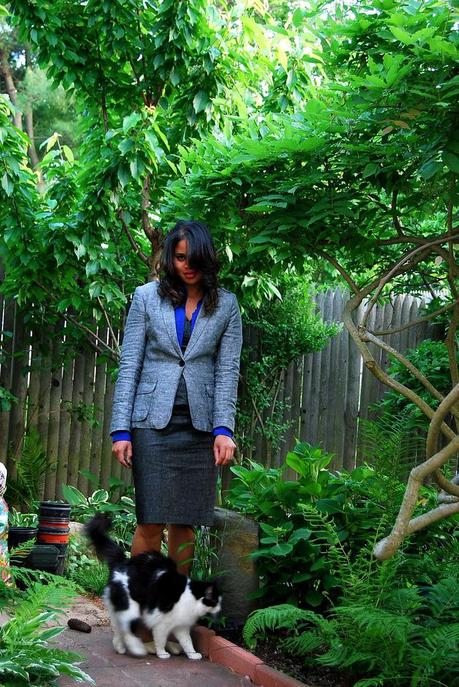 Jacket- Max Studio
Outfit One
shirt- H&M
pants- Gap
shoes- Enzo Angiolini
Outfit Two
shirt- Express
dress- Anne Klein
shoes- Anne Klein
Share/Bookmark