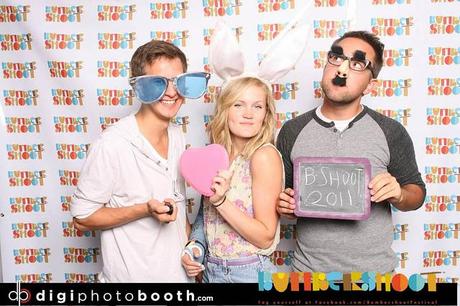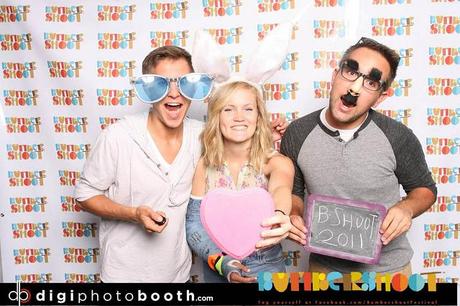 Seriously, I love photobooths. We hit this one up twice and probably would have gone again if the Starbucks lounge hadn't been so alluring..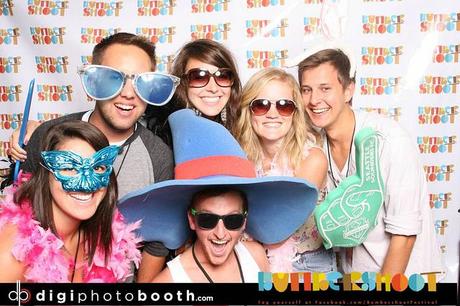 Like I said in my last post, several friends and I went to one day of Bumbershoot last weekend. If you aren't familiar, Bumbershoot is Seattle's 3-day music and arts festival that happens every Labor Day Weekend at the Seattle Center. It's so much fun! There are tons of musical acts from local to international, art exhibits, comedy shows, book readings, street performers, showings from the Seattle Film Festival, and on and on. That's not even mentioning the yummy food everywhere or the amazing people watching! I went every year in high school but was out of town last year and really missed it--in past years I've seen people such as Metric, Modest Mouse, Kanye West, The Shins, John Legend, Ingrid Michaelson, Blue Scholars, Katy Perry, Stone Temple Pilots, and even Blondie (strangely enough).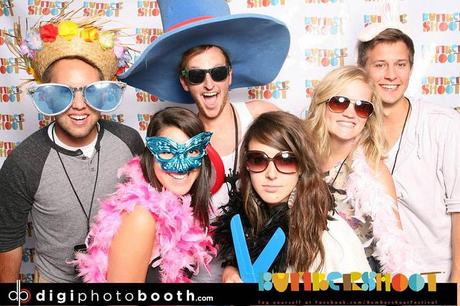 This year's festival went back to its roots and featured more local acts than before. We went on Sunday and saw hip hop artist Sol w. the Blue Scholars, Mad Rad, Massy Ferguson, Broken Social Scene, Seattle local Macklemore and rapper Wiz Khalifa. If you like hip hop and haven't checked out Macklemore's music, you really should--he reps the Pacific Northwest with pride and has some really insightful, thought-provoking lyrics.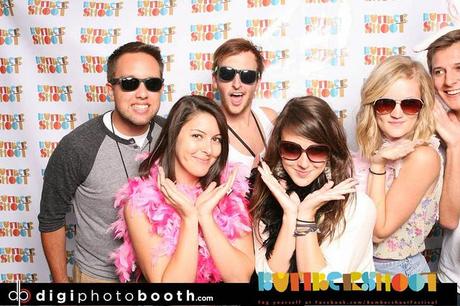 The rest of the day was spent laying by the fountain, eating yum festival food, getting free drinks in the Starbucks lounge, and just taking in the last of the Seattle Summer. I wish I had more photos, but cameras with removable lenses aren't allowed and I wasn't feeling sneaky that day. So I leave you with these and even a peek of my cast...lucky, lucky, lucky.
Shirt: Forever 21, Shorts & Belt: thrifted (the belt was only $1!)