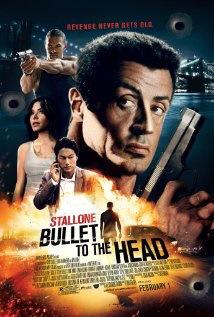 Director: Walter Hill
Writer: Alessandro Camon (Screenplay) Alexis Nolent, Colin Wilson (Graphic Novel)
Starring: Sylvester Stallone, Sung Kang, Sarah Shahi, Adewale Akinnuoye-Agbaje, Jason Momoa, Christian Slater, Jon Seda, Holt McCallany
Plot: After watching their respective partners die, a New Orleans hitman and a Washington D.C. detective form an alliance in order to bring down their common enemy.
There may be spoilers the rest of the review
Verdict: Typical Stallone Action Flick
Story: Bullet to the Head starts by showing James Bonomo (Stallone) saving a cop before explaining why and we flashback to how he got there. James is a hit man and along with is partner Louis (Seda) are good at their jobs. When they go to collect their money Louis is killed by Keegan (Momoa) and after he goes after James he gets more than he bargained for. Officer Taylor Kwon (Kang) comes into town from Washington to investigate the man that James and Louis killed but he wants to people who hired them and attempts to work with James to uncover the truth. Reluctantly they team up
Keegan who has been working for Robert Nkomo Morel (Akinnuoye-Agbaje) and Marcus Baptiste (Slater) is set on his next mission who shows us just how much of an efficient killer he is. James & Taylor start their investigation where we get the traditional conflict of styles between a killer and a cop. The odd couple build must try to get to the bottom of who killed their former partners.
Bullet to the Head is one of those films that you know what you are going to get, but saying that we do get a few surprises. On the good guys we don't get any surprises but how the villains are handled is where the surprises are with shock kills turns and twists. The story itself is easy to follow and never offers anything new to the genre but it didn't need to. This is easily in the ratings for a relaxaction film and you won't need to worry about thinking about what will happen next. This is solid but not perfect. (6/10)
Actor Review
Sylvester Stallone: James Bonomo hit man whose partner is killed by the people who hired them to do the job. He must team up with a cop to get to the bottom of who is responsible. Sylvester made his name in action films where he isn't the most convincing and this is no different we know what we will get and he delivers what we expect. (7/10)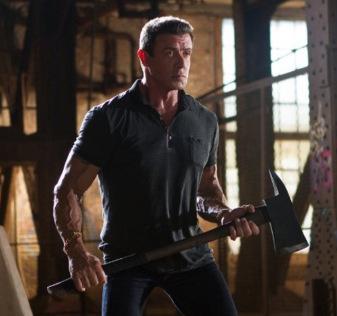 Sung Kang: Taylor Kwon Washington cop whose former partner who is killed after dealing with the wrong people. He teams up with James to find the people who hired them for the job. Sung gives a good performance in his opposite mind-set of James. (7/10)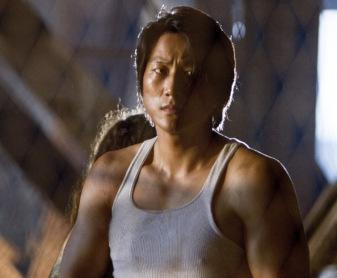 Sarah Shahi: Lisa James' daughter who is his go to girl for medical work needed while she is a tattoo artist. Sarah ends up playing the typical damsel in distress. (5/10)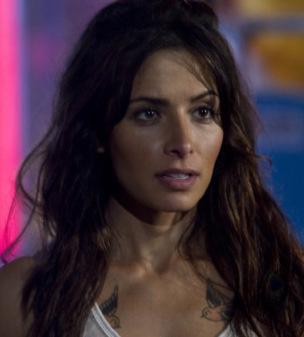 Adewale Akinnuoye-Agbaje: Robert Nkomo Morel criminal mastermind who has everyone under his thumb with all his business deals. Adewale does a solid job as the criminal business man. (6/10)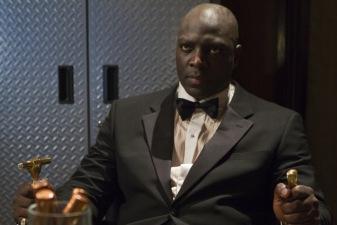 Jason Momoa: Keegan hit man who kills Louis and goes after James but constantly gets foiled in his attempts. Jason is the real star of this film showing his remorseless side when it comes to his kills. (8/10)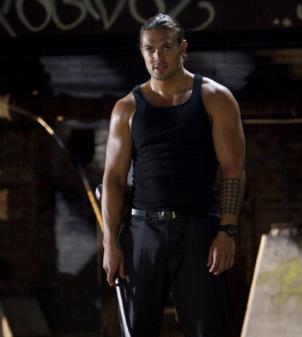 Christian Slater: Marcus Baptiste second in command who ends up spilling the beans on the plan which leads to James & Taylor having the knowledge on who to take down. Christian plays a solid supporting role. (6/10)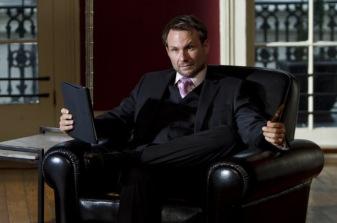 Support Cast: Bullet to the Head supporting cast is mainly extra people to be killed by both sides.
Director Review: Walter Hill – Walter does a good job directing an action film you expect to be watching but nothing special. (7/10)
Action: Bullet to the Head has plenty of fights to keep the action flowing nicely. (8/10)
Thriller: Bullet to the Head doesn't keep you on the edge of your seat like it could but you do want to know the truth. (5/10)
Settings: Bullet to the Head New Orleans makes for a good setting but no scene is really standing out for location. (5/10)
Suggestion: Bullet to the Head is one for the action fans to enjoy, it is simple to follow and doesn't require any think, just sit back and enjoy. (Action Fans Watch)
Best Part: Axe fight.
Worst Part: Business villains are boring.
Action Scene Of The Film: The Axe Fight.
Believability: No (0/10)
Chances of Tears: No (0/10)
Chances of Sequel: Unlikely, but is left open to one.
Post Credits Scene: No
Oscar Chances: Nope
Box Office: $9.5 Million
Budget: $55 Million
Runtime: 1 Hour 32 Minutes
Tagline: Revenge never gets old.
Overall: Simple Action Thriller
Rating