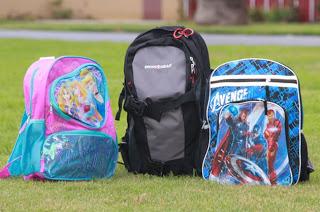 Mother Jones reports
"Basically, there's three models," says Derek Williams. "A SwissGear that's made for teens, and we've got an Avengers and a Disney Princess backpack for little kids."
Williams is the president of Amendment II, a Salt Lake City-based company that manufactures lightweight body armor for law enforcement and military use. But lately they've moved into a different market: body armor for kids. Six months ago, Amendment II introduced a new line of backpacks, built with the company's signature carbon nanotube armor, designed to keep kids safe in the event of school shootings. Since Friday's massacre at a Newtown, Connecticut, elementary school, sales have gone through the roof. "I can't go into exact sales numbers, but basically we tripled our sales volume of backpacks that we typically do in a month—in one week," Williams says.