Following up on Today's Post, here is my primary count until and unless support is ever broken. Per this count, in August 2014, we completed a Wave 2 correction of the first wave up off the end of the complex correction that ended in November 2012.  Following this count, we just completed a smaller wave 2 correction. 
Under this count, we would between now and the the next few weeks be about to embark on a massive wave 3 up off the November 2012 low. Today's low is a good candidate for the kick off of that move.
Here is the chart: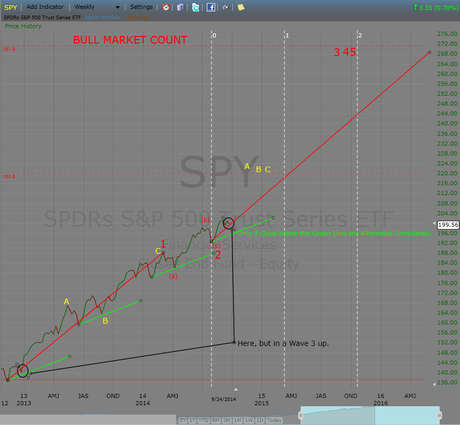 We have come off extreme indicator readings that I was talking about the past few days and at this shallow low over the past week. Indicators do look like a small wave 2 similar to November/December 2013: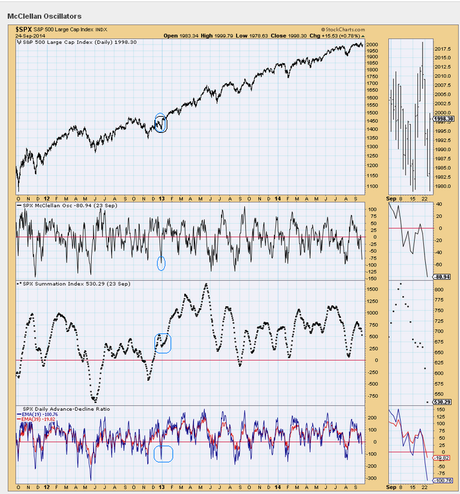 Per the CNN Fear and Greed Index, sentiment is bearish, making everybody think the bear market has returned, which are the conditions for a wave 2: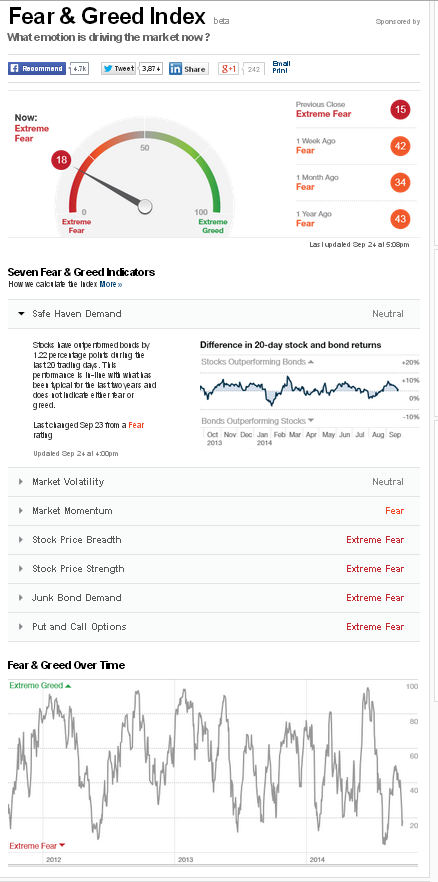 One can assume there are buyers higher given this reading. I believe that the fact the chart has not broken with such extreme readings is potentially a very bullish tell here. If there are buyers higher, I would assume the market will go to them until those buyers buy. 

Accordingly, putting it all together, this is my primary count so long as the support referenced in Today's Post holds over the next few weeks. Most will not like this count. That is okay. They can just make the market break support and take it away. Until they do, market is not reversed and this makes the most sense at least to me from an objective standpoint given the lack of breakdown and indicator readings. We can only follow.
I am going to be out for a few weeks and largely without computer so I will not be posting on this blog during that time frame. There is always a bull path and a bear path. We cannot know which path our future will choose. As always, do your own due diligence, read the disclaimer, and make your own investment decisions.
Peace, Om,
SoulJester