Hi There!
I hope your Thursday is going well so far. Today, I wanted to share with you my tips on how to build a home gym for an affordable price. As an aerobics and Pilates instructors, sometimes the last thing I want to do to fit in my own workout is go to yet another gym. Especially on the weekends. I cherish my personal workouts, but spending the time fighting traffic to get to and from the gym and battling the crowds once I'm there just doesn't appeal to me. In my eyes there is nothing better then being able to bust out a sweaty workout while playing Pink as loud as I want in my living room. Perfection!
You really don't need a ton of equipment to create a nifty home gym. I have picked up random pieces here or there throughout the years. There are a few pieces I splurged on and some that cost me less than $10.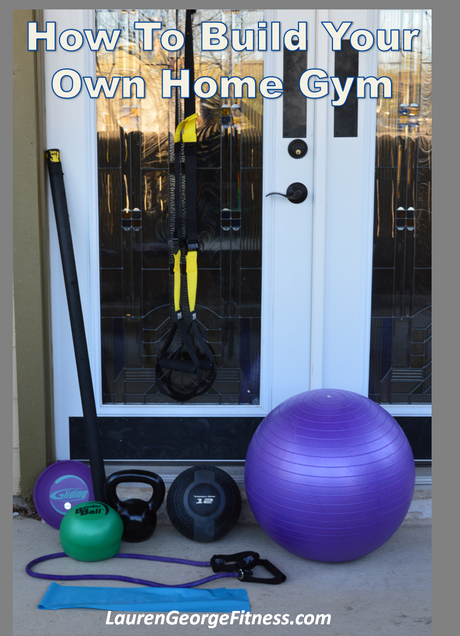 Thrifty Purchases: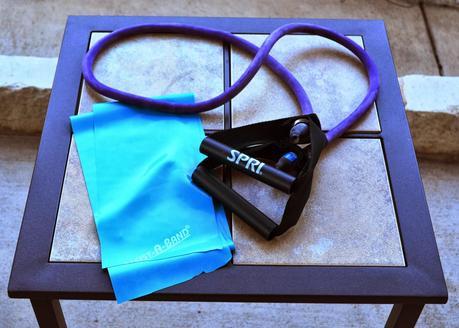 Resistance Tubing -  If you can only purchase one thing for your at home gym, it should be resistance tubing. You can get in a total body strength training workout with this one tiny piece of equipment! Most pieces of resistance tubing will come with exercise cards with examples, but there are tons of YouTube videos as well. Some of my favorites include, lat pull downs, tricep extensions, bicep curls, lateral side steps (I love the flat band for this one), rhomboid squeezes, chest press, and squats with the band under my feet. The best part is these are usually relatively inexpensive. Plus, you can even pack them in the suitcase when you travel so you can workout in your hotel room.
Stability Ball - I absolutely love having a stability ball at home. I use it at my desk instead of a desk chair, bounce on it when I'm board, or use it to workout. You can put it behind your back on the wall to do squats, use it for plank, push-ups, crunches, chest press, hamstring curls, and so much more. It's a great replacement for a weightroom bench and adds an element of balance to any exercise. E found mine for a steal of a deal at Onesaleaday.com.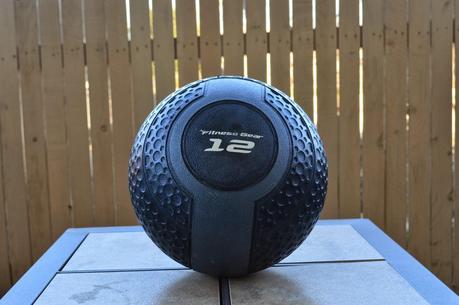 Medicine Ball -  A medicine ball is not only great for ab work, but really as another great option to dumbbells. I use mine for squats, shoulder presses, lunges, and overhead tricep extensions. They are fun to throw around too which can add a great cardio section to your workout. E purchased this 12lb one a while ago, but they come in all different sizes.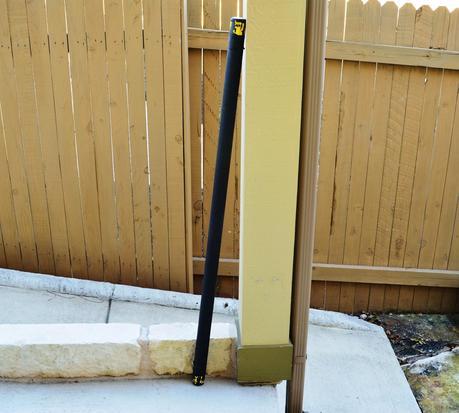 Body Bar - I actually got this when one of the gyms I was working at replaced all of theirs, but they have them at your good 'ol sporting good stores or sports resale store. You can also find them at a great price at FitnessWholesale.com. They are a great way to add extra resistance to any move such as squats, dead lifts, chest press (hint, hint on your stability ball), bicep curls, and thousands more than I could name here.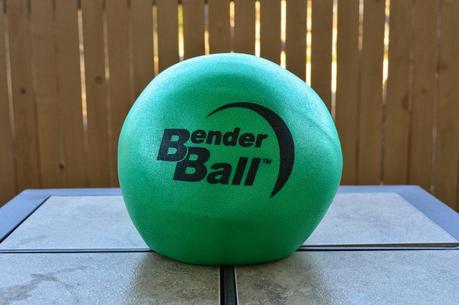 Bender Ball/Pilates Ball - These small squishy balls are great for core work, using in between your inner thighs during bridges or plank, and outer thigh work. If you have a stability ball, it's definitely not necessary, but they are fun to have if you run across one at a good price. We use them all the time in my Pilates classes, and I love them!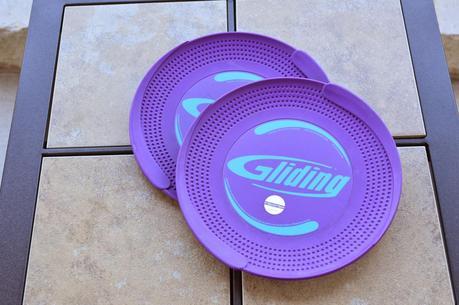 Gliders - I picked these up a fitness conference a few years back, but I've seen them at sporting good stores as well. These nifty little paper plate size discs are great for leg workouts. I love doing squats, lunges, one legged squats, and hamstring curls with them. They are also great for plank work and pushu-ps. They take up zero space and can really spice up your workout


Splurge Items: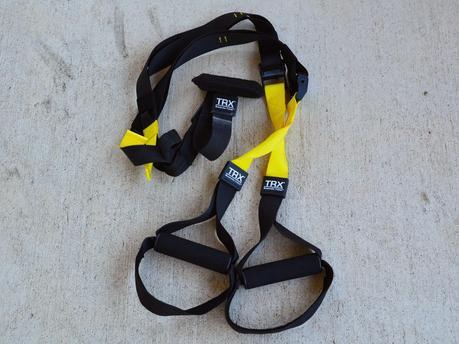 TRX Suspension Trainer - Purchasing the TRX is one of the best decisions I've ever made. It was around $200, but I use it at least 2-3x's a week, and there are an endless number of exercises you can do with it. If you've never used a TRX Suspension Trainer before, I would recommend taking a few classes at a local gym to get the hang of it first. There is a slight learning curve. Once you have a feel for it, I have a ton of at home TRX workouts on my workout page!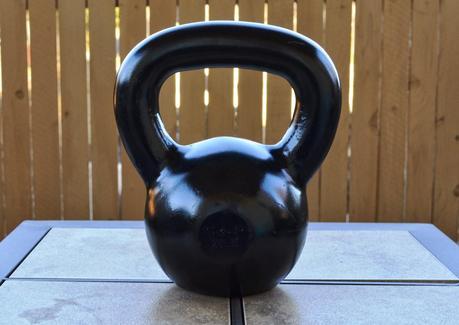 Kettlebells - My next splurge item was a kettlebell. You can get these for a fairly decent price at Academy, Dick's Sporting Goods, or Sports Authority. However, the heavier you go the more expensive they get. If you have a consignment sporting good store in your area, I would check there first. Sometimes you can find steals. The kettlebell is amazing for at home workouts because they are extremely versatile and oftentimes work your upper and lower body at the same time. They are wonderful for short high intensity workouts when you are short on time. Many kettlebell exercises also have a cardio element as the increase your heart rate significantly. As with the TRX, I would suggest having a few lessons first either from a personal trainer or small group training session. Correct form is extremely important when working out with kettlebells!
These are just a few ideas. You by no mean need all of these to workout at home. Heck, you can do a whole at home workout with zero equipment. However, if you plan to make your home your primary location for exercise, I definitely recommend adding a few toys to keep things interesting and to continue to challenge your body. If you can only buy one item at a time, I would definitely start with resistance tubing and then a stability ball. For more ideas on at home workouts, check out my Workouts Page or my Pinterest page with all at home workouts!
What is the one piece of workout equipment you wish you could have at home?
In health,
Lauren