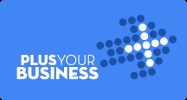 If you have been looking to improve you Google + account and use it for your business. I know a lot of people don't love Google + but there are some who have been looking to get more active.
Google + has made it available now to get custom urls instread of that ugly long string of numbers. You can see how to do that here.
Plus Your Business is a site that is providing free training courses in many aspects of using Google products.
In a blog post they did about using Hangouts for certain niches they illustrate how Chef's are utilizing Hangouts for cooking shows and demonstrations.
Are you wondering how Google+ can boost your business?
Well, look no further!
The 'Plus Your Business' team have pulled together an entire range of free resources and course materials for you and your company.
If you are a trainer, coach or consultant working with individuals or companies, PYB is a ready made solution to all your needs.
Here is the video explaining more