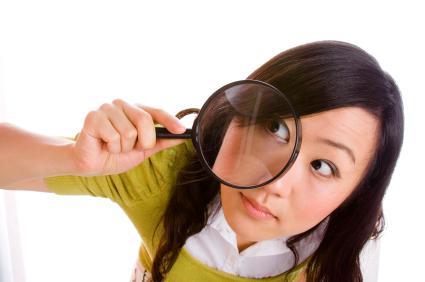 …continued from Part 2
APPLY THE GOLDEN RULES
The following practices and approaches can be used while managing the learning process.
1. Thrive on change. Management must not be afraid of change. There should be commitment to and focus on the things that matter most. Change is necessary and therefore clear objectives and plans must be in place. Change will translate itself into a learning opportunity.
2. Encourage experimentation. Change will bring along uncertainty and risks. Experimentation is a necessary risk. Accept mistakes as a normal process and encourage employees to come forward with ideas. Learning from mistakes is often more powerful than learning from success. The most important thing is to 'fail intelligently' to learn something from mistakes. Apply reviews of the whole change process and reward individual effort.
3. Communicate success and failure. Let there be a communication system of disseminating information and knowledge that reaches everyone efficiently, for example, through company journals, website, job rotation programs etc.
4. Facilitate learning from the surrounding environment. Learn from internal factors such as processes and procedures at work and find ways of how to improve learning from competitors. Avoid their mistakes and copy their well-achieved results. Can also form alliances to have a cross fertilisation of ideas. Build a relationship with customers. Apply an outside-in policy to strategies. Customers provide free advice through their complaints, suggestions and surveys. After all, the organisation survives through satisfying customers. Theirs might be the best advice.
5. Facilitate learning from employees. Offer continuous learning and multi-skilling opportunities. Remove hierarchies and empower people to experiment and take decisions. The people at the lower ranks in an organisation are the ones who know most of the problems within the business. This means that more often than not, the employees themselves know what needs to be done to improve the business.
6. Reward learning. Have a proper performance appraisal system to reward those employees who are embracing the learning culture to boost morale. Remember that everybody wants their work to be appreciated. Make sure therefore that individual performance is linked with organisational performance.
7. Intentionally retrieve and retain company memory. It is important to keep a record of processes and achievements so that learning will not be lost; it can be passed on to those coming later on into the company and also the company can refer back to information held. The learning process must be planned and objectives for it set. It must be monitored and reviewed all the time. Through the learning organisation process people will develop, the brains of all employees are switched on, not just those of the few, and a feel good factor is created through greater motivation. A more flexible workforce evolves by building organisations fit for human beings. People will become more creative and social interaction will improve. Teams and groups will work better through knowledge sharing, becoming more interdependent, increasing responsibility at all levels and developing an entrepreneurial spirit. The company will benefit from better customer relations, the breaking down of traditional communication barriers, and from the increased creativity and innovation of its people that should give it a competitive edge.
Author: Sandro Azzopardi
Article Source: EzineArticles.com
© 2011, ©Active Consultants 2011. All rights reserved. Copying in part or in entirety only permitted by written consent
Republished by Blog Post Promoter