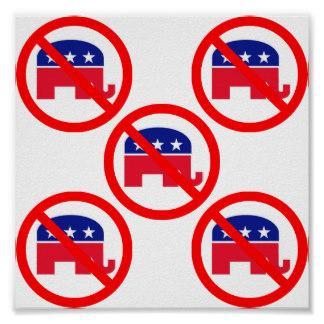 Republicans did a dumb thing, they badly miscalculated, when they invited Bibi Netanyahu to speak to Congress.  Then the right made an even more foolish move on top of that mistake in writing their 'just kidding' letter to the Foreign Minister of Iran.
Conservatives have failed ideas, old ideas, and are consistent failures at governing.  And now they have contributed to the likely downfall of their fellow extremist conservative in another country, while aiding the hardliner conservatives in Iran. 
Another epic double failure of conservative thinking.
Back in February, the Israeli newspaper
Haaretz noted
:
Poll: Nearly 2/3 of Americans say Netanyahu Congress speech a 'bad move'




CNN/ORC survey says 63 percent of Americans disapproved of the invitation without coordination with the White House while 33% thought it was `the right thing to do.'
And the New York Times noted this morning:
PM Netanyahu's Party Trails in Polls Before Israel Election
JERUSALEM — The last polls just days before Israel's election show Prime Minister Benjamin Netanyahu's Likud party trailing behind the center-left opposition. Poll results in the Yediot Ahronot newspaper on Friday gave the Zionist Union, comprised of labor and a center-left party, 26 seats over 22 for Netanyahu's hawkish Likud party. It polled 1,032 people with a margin of error of 2.5 percent. Other polls had similar results. The March 17 election is widely seen as a vote of confidence in Netanyahu, whose campaign mainly focuses on security. But after years of rapidly increasing living costs, many Israelis are turning to dovish and centrist parties that focus on social and economic issues.
And as Reuters noted yesterday:
Netanyahu's main challenger widens lead in Israeli pre-election polls


(Reuters) - Israeli Prime Minister Benjamin Netanyahu launched a last-minute media blitz on Thursday to counter what appears to be a rising tide of support for his main opponent in next week's election, the centrist Zionist Union.
The latest opinion polls show momentum shifting to Zionist Union after weeks of running neck-and-neck with Netanyahu's right-wing Likud, and the premier again warned voters who have abandoned his party for like-minded challengers that without their votes, he could lose.
Forecast to win up to 24 seats to Likud's 21 in the 120-member parliament, Zionist Union hopes the gap will be wide enough to persuade Israel's president to ask its leader, Labour party chief Isaac Herzog, rather than Netanyahu, to try to form a coalition government after Tuesday's balloting.
"If we don't close the gap in the coming days, there is certainly a risk that Tzipi Livni and Bougie Herzog will be the next prime ministers," Netanyahu told Channel 2 in one of two primetime television interviews, using Herzog's nickname.
Under his Zionist Union alliance with centrist Livni, Herzog would serve as Israel's leader for two years and then hand over to the country's most prominent woman politician for the remainder of their government's slated four-year term.
Netanyahu also ruled out the possibility of forming a broad coalition after the election that would include a leadership rotation between him and Herzog.