Drinking beer is a pretty simple process. You open a bottle, pour it into your mouth, and swallow right? Wrong! As we learned on our visit to the Budweiser Beer School in Jacksonville, FL, there's a lot more involved in drinking your beer in order to get the most out of it. Even craft beer nerds like us had something to learn.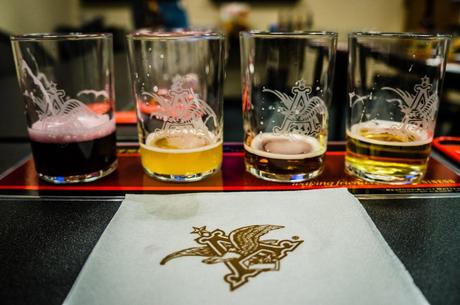 The Budweiser Brewery in Jacksonville, FL offers complimentary tours six days a week, in addition to operating a beer school (more info here). Located right off the interstate it's a great stop off for any beer lover, whether you're just driving through Jacksonville, or spending some time in the city.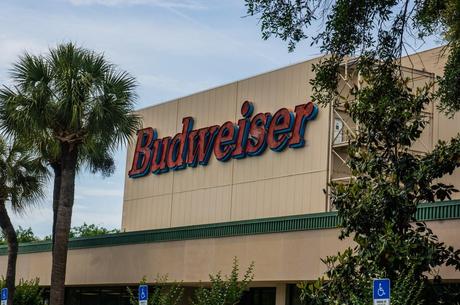 Our Budweiser Beer School class began with the basics of beer. We learned the differences between the plethora of styles beer can be brewed in, as well as the core difference between Lagers and Ales. For example, did you know that Lagers and Ales use different yeasts? We also learned about the different types of malts and other ingredients that go into beer. Even though you technically only need 4 things to make beer: water, malt, hops, and yeast, there are tons of varieties that give us all the wonderful flavors and textures out there.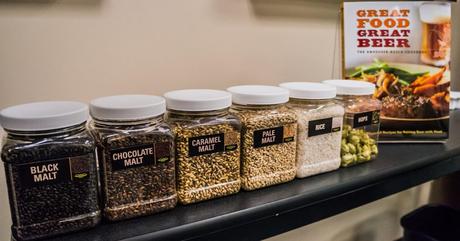 Once we learned the basics of how beer is made, we also learned two other key components. How to pour it and how to taste it. Firstly, beer should never be drank out of a bottle or can. While they were both designed for storing beer, neither is the best for drinking it. That means you should always pour your beer into a very clean and preferably air dried glass.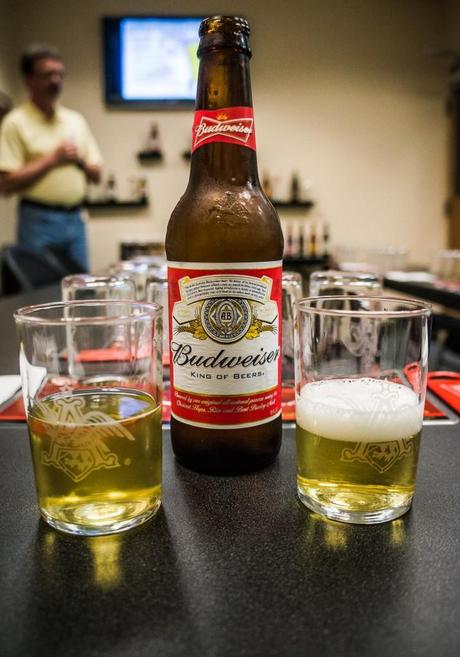 The Beer on the left was improperly poured into a dirty glass :-(
Pouring properly will allow the flavors to blossom while also allowing the proper aromas to reach your nose. You see aroma, is the first component of taste. Once you've smelled your beer, it's time to take a drink. Now there no room for that spitting silliness that they do at wineries, in order to properly taste your beer you need to sip it, swallow it (so it hits all your different taste bud zones), and then breathe out through your nose. I know the last one sounds funny, but try it, trust me. The retronasal zone brings a whole different flavor profile to your beer, and gives you the opportunity to really appreciate all the distinct ingredients in your favorite brew.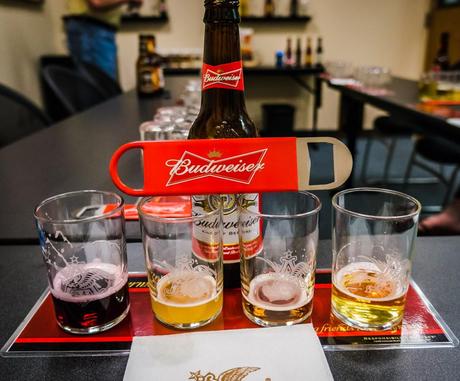 We tried the tasting techniques with a variety of beers, and it truly did make a world of difference. Overall the class was pretty fun and definitely worth the  45 minutes. Our instructor kept things interesting, while going a lot more in depth than I could ever cover here. After Budweiser Beer School, you have two choices. You can head on over to the tasting room for 2 complimentary beers, opt to go on the next brewery tour, or do both. You know what choice we made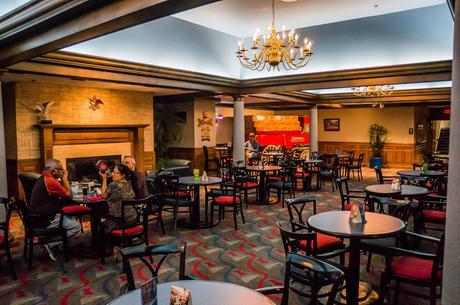 The tasting room was large and comfortable, and gave you the opportunity to try any 2 beers at no charge. They had a nice tap selection of some of the 16 beers brewed at the Jacksonville brewery, in addition to bottles of some of their lesser known varieties.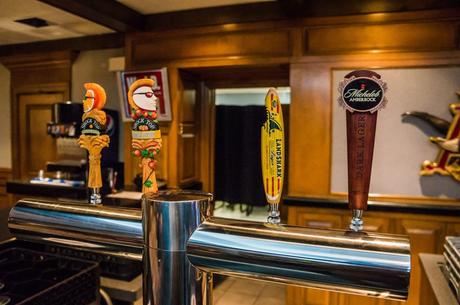 After taking a taste (or two) we headed to the tour area to learn even more about Budweiser and it's long history.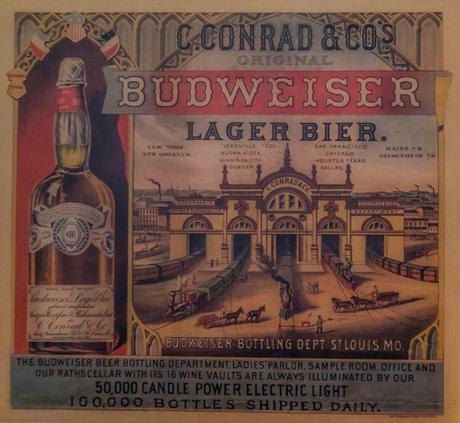 While on tour we learned about all the different varieties of beer that Budweiser brews, along with getting a look at the massive brewing and bottling operation. Having visited many a microbrewery, seeing the size of these tanks was mind blowing.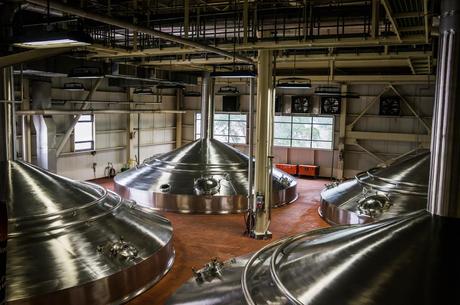 The tour lasted a total of about 30 minutes, and takes you through the brewing process with a series of short videos. It points out some of the unique steps that Budweiser takes in it's brewing process, like the beechwood aging, and why they are so important to giving Budweiser it's unique taste. The best part of the tour though has to be the end. That's when you end back up in the tasting room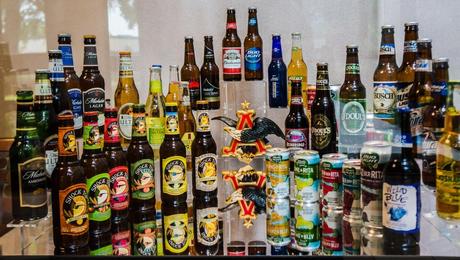 If you're a beer lover of any kind, stopping by to take a class at the Budweiser Beer School is a fun way to spend part of your day and can really enrich your beer drinking experience. Even experienced beer tasters like us walked away with a few new tricks.  If you're short on time, you can always just take the short brewery tour. It's family friendly (no tasting for the kiddies) and gives you an interesting look at a company that has been part the American tradition for so many years.