Gareth Davies
is a seasoned environmental journalist.
He has written on the subject for the Sunday Times and Radio Times.
This is Gareth's reaction to the 2014 Budget
---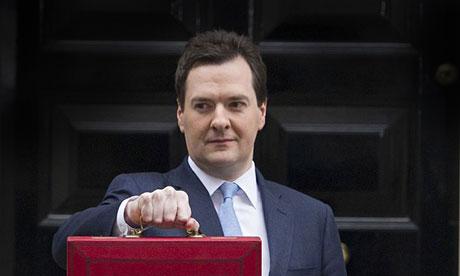 Image Source
George's solar silence
The word "solar" wasn't mentioned in George Osborne's 2014 budget speech. Nor did we hear "wind". There was one reference to "renewables", when he stated the government's intention to "cut our energy costs" by investing in new sources of energy.
But the word was neatly sandwiched between "new nuclear power and "a shale gas revolution". So how are we to judge the latest Budget from the man who stated in February (2014) "I'm someone who believes
climate change
is happening, that it's caused by human beings. We should do what we can to prevent it"?
He pledged to promote energy efficiency, to increase the discount for ultra low emission vehicles and reduce the rate of fuel duty on methanol. He promised higher taxes for company cars, and confirmed more support for graphene research. But there would also be a £7bn package to cut manufacturers' energy bills, with new compensation of £1bn to protect energy-intensive firms from green levies. Mr Osborne also promised in tax cuts for aviation, and a continued freeze on fuel duty.
So, in terms of hard action on green energy, the Budget was disappointing. A tantalizing trailer, but with no main feature to follow.
---
"Every drop of oil"...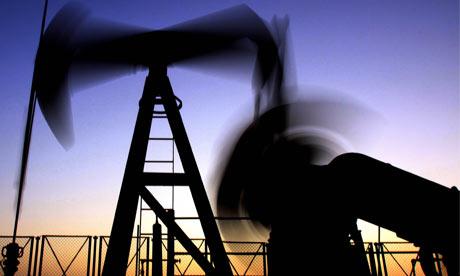 Image Source
Several of his measures could be seen to actively work against promotion for renewables.
One statement in particular was made for the headline writers.
"We will review the whole tax regime to make sure it is fit for the purpose of extracting every drop of oil we can." Mr Osborne said the government would take forward all recommendations of the recent review by Sir Ian Wood into the exploitation of the remaining North Sea oil and gas deposits.
This would facilitate the extraction of an estimated £200bn-worth of oil over the coming 20 years, which is well past the projected time period for grid parity between solar power and carbon-based power in the UK, which analysts think could come within the next 10 years.
---
What price carbon?
of CO2 from 2016-17 for the rest of the decade.
This particular fiscal measure is hardly the talk of the public bars of Brtitain, but many environmental commentators think it's the best green tax this government has introduced.
The Chancellor had intended this tax to rise over the years, to facilitate and encourage the switch from coal to cleaner forms of power.
This landmark climate policy was brought in two years ago to bolster the EU price of carbon. The EU's Emissions Trading Scheme (ETS) enables companies to buy permits to emit greenhouse gases when they generate electricity.
With the price of permits falling to a record low, there was far less pressure on companies to cut Co2 emissions. The UK carbon price floor put a minimum price on how much power generators in the UK pay to pollute. When the ETS price drops below this price floor, they pay the difference to the UK Treasury.
The carbon price floor, perhaps the most effective policy in the government's armoury to fight climate change, was set to increase to around £70 by 2030,
The Confederation of UK Coal Producers stated recently that if the carbon price wasn't frozen at 2014 levels it would "drive early closure of existing coal plant."
Freezing it will now make it harder to wean companies off fossil fuels and onto renewables, although the Chancellor did make a concession by promising a carbon price floor exemption for combined heat and power technologies. This could lead to increased investment in an emerging cleaner energy technology.
Yesterday (18th March 2014) Lord Stern, author of the seminal 2006 report on the economics of climate change, said that the Budget should be used to stimulate investment in green technology and energy efficiency – and a carbon price floor freeze would be damaging.
---
Coal comfort...
So the budget certainly contains comfort for oil companies, and coal producers. Mr Osborne is still clearly committed to his shale gas revolution, and there is a restatement in his desire to invest in nuclear. He promised £60m for innovations to cut the cost of carbon capture and storage, important in the short term but still another measure which could be seen as extending the life of a CO2-producing energy generation.
Perhaps it would be unfair to accuse the Chancellor of going soft on the environment so soon after he made his statement on climate change. In today's Budget speech he did add: "And this entire package delivered without any reduction in the investment in renewable energy".
However he gave no specific detail, and with less money coming into the Treasury from carbon price support, it wlll be interesting to see where the money is coming from. We wait with interest to see the publication of the finer detail supporting this.