It's Sunday, and Buddy Fergurson hopes that his Dad is planning to make pancakes!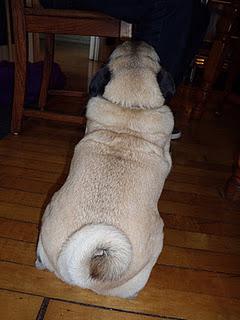 As Kevin examined the box, he notices that it's not the brand his Mom usually uses (she likes to use a whole grain, organic brand).  But Buddy isn't going to complain!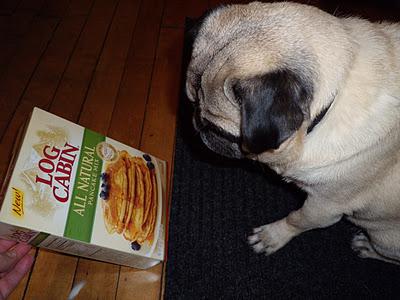 First one off the griddle... nice.  Very acceptable!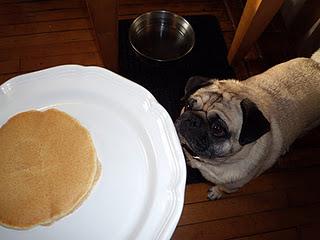 Princess and Buddy think they might need a sample.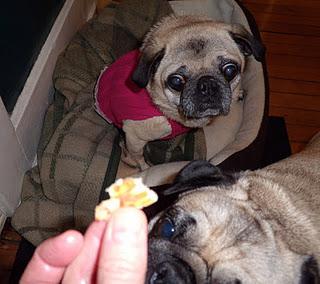 Of course Buddy would like a little more!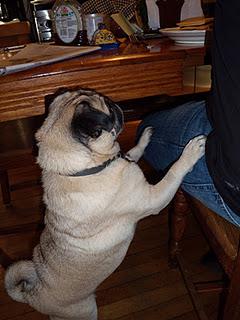 And maybbbee just another little taste...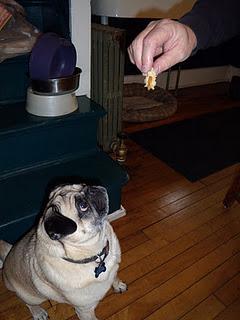 Wait......don't forget about Kevin!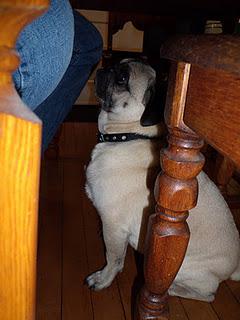 Oh Buddy... I'd hide my head too!  There goes your diet.  Guess that means an extra walk for you today!