I appear to be on a snowdrop odyssey this year so when offered the chance to wander around some unknown to me snowdrops it felt churlish to refuse (especially as a pub lunch was included).  I have driven through the village of Buckminster quite often as it is on the road between Leicester and Easton Walled Gardens so I knew it was not very far.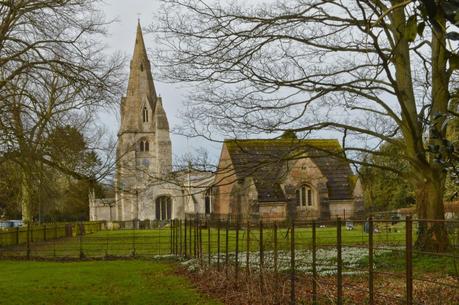 We met at the church, which is a pretty church with a rather fine mausoleum in front of it which is called the Dysart mausoleum.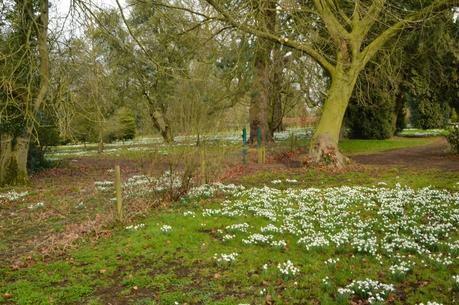 There are many snowdrops to be seen, drifting off into the distance.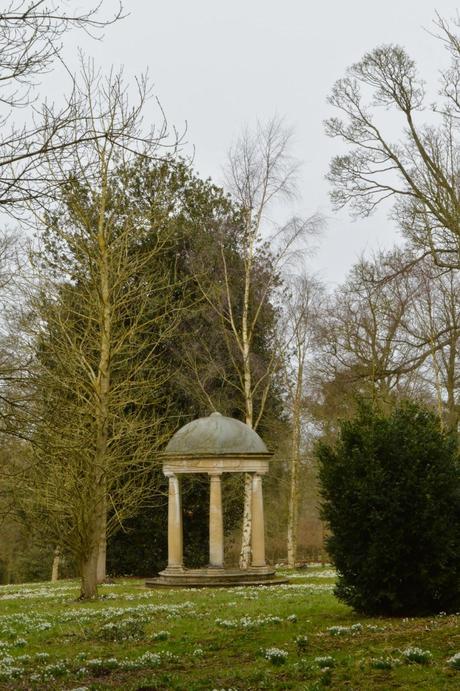 There is this rather nice temple (?) in the grounds, nicely set off by the snowdrops and the wonderful mature trees many of whom must have been there for a good century.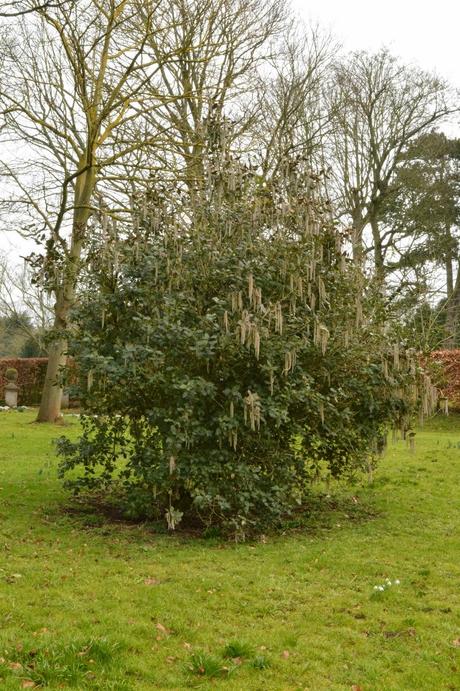 and for the second time this year there was a very fine garrya.  I am having to re-assess my views on garrya as this one I liked a lot.  I shall show this picture to my garrya and tell it to buck up!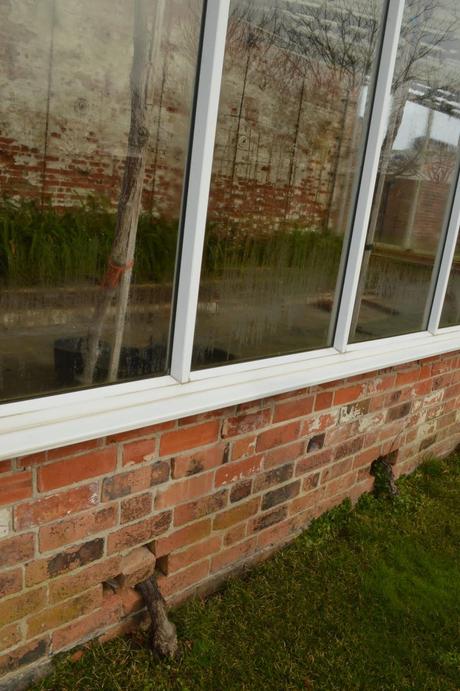 In the walled garden there is a fine glasshouse with a row of vines growing.  I loved seeing the roots being allowed to grow in the cool outside whilst the main plant kept warm.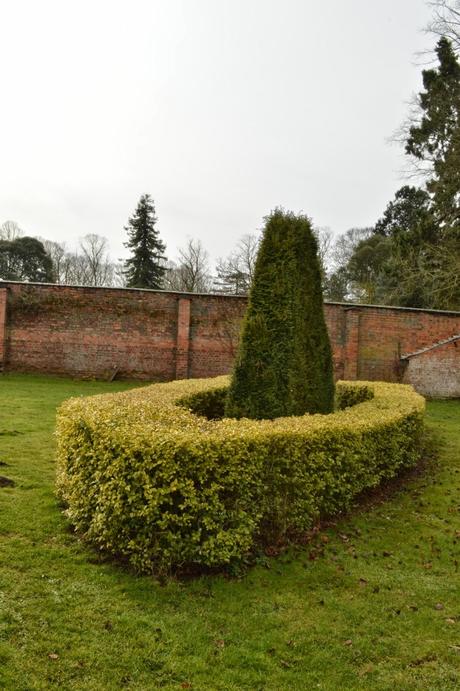 There was also this topiary ship in the walled garden, from one angle it looked a bit like a shark's fin, but once I walked around it I realised it was more ship-shape.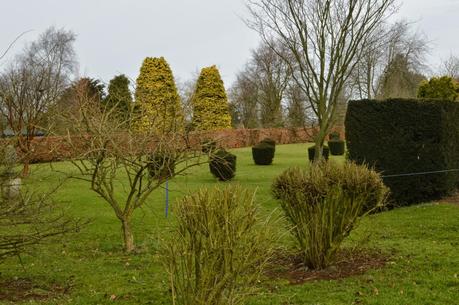 The main house is private, but you could glimpse these topiary pepper-pots on the lawn.  I really liked these, they made a good statement.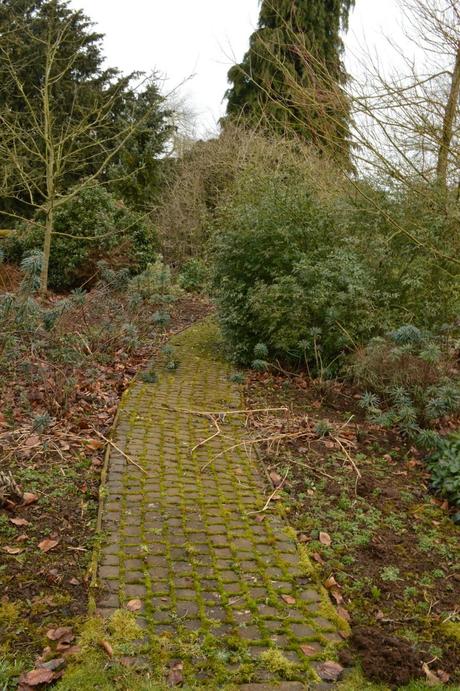 There were also these paths made out of wonderful small brick sets.  You can just imagine generations of gardeners trundling their barrows along them.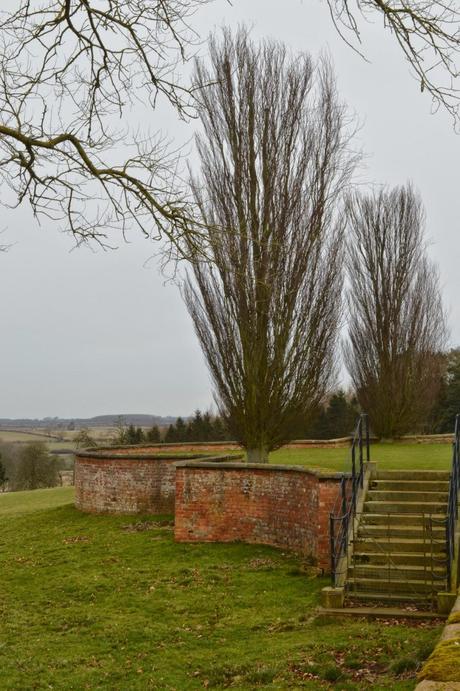 There is much fine brickwork in this garden.  I know that I am meant to be looking at the gardens, but the structure matters and this curving retaining wall is a thing of beauty.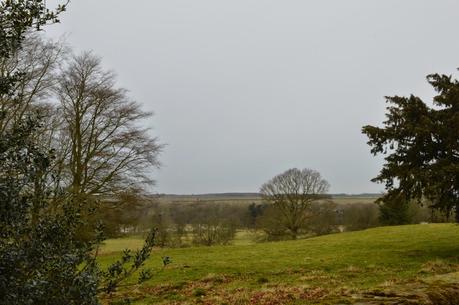 and this, dear reader, is the Repton landscape that the house and gardens look out on.  I would not have known this if I had not been told, but I thought it was rather special.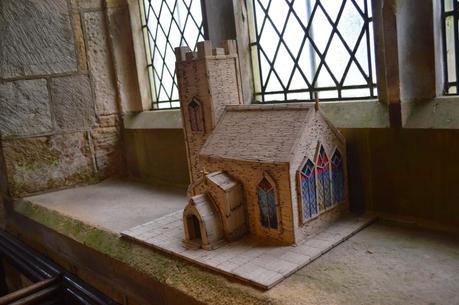 We then wandered into the church for a cup of tea and biscuit.  I had no idea so many churches served tea.  Inside the church was this model church made of matchsticks, it is not a model of the actual church so I did not have to worry that I might get trapped inside some sort of time-space continuum rift.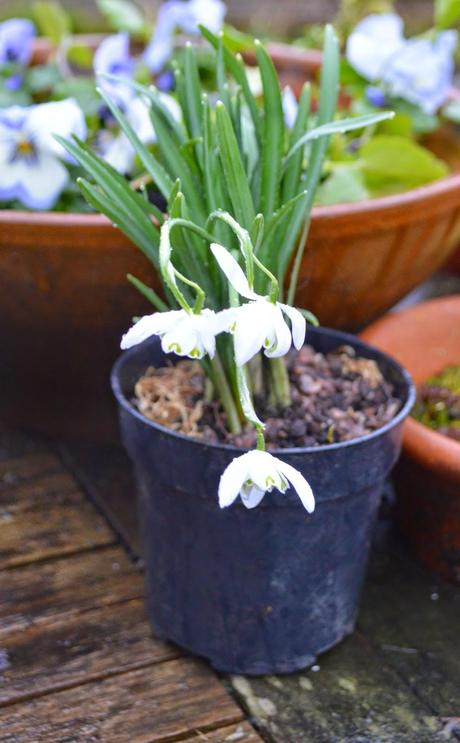 Of course I bought some snowdrops, how many times do I have to explain it is rude not to?  I will find where these will be planted and record in my journal their location so that I do not forget.