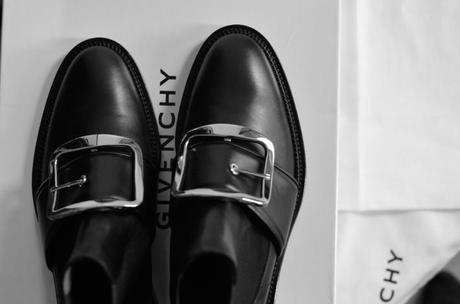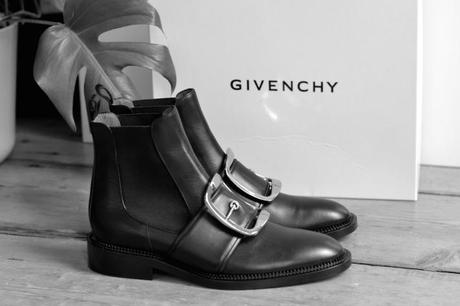 As I was talking sale scores and how I haven't been sale shopping at all but 'accidentally' ran into these jeans, there was something else that accidentally caught my eye last week. Something that I've seen coming by many times and was definitely saved somewhere in my mind, but was kept in the back end of my mind since my bank account didn't allow giving it any action. You know where this is going: SAY HELLO TO MY NEW BOOTS!
I ran into them online last week, already on sale but with an extra 20% off AND only 1 left in my size, my knees got weak and I clicked them home.
It's been months since I've treated myself to something like this and these boots are just everything to me, chelsea boots are timeless and a great basic yet they have an edge (read: buckle) that makes them really interesting while still wearable. I'm in looooooove with them.
They're sold out where I got them unfortunately but MyTheresa still has an extra 20% off their final sale and there's definitely some steals left there!
Givenchy Tina Leather Chelsea Boots
(I got them here but they're also available here (just 1 size left) and in every size available here but strangely not on sale)