Many of my favorite travel bloggers have raved about traveling through
Portugal
. The culture, the food, the gorgeous coastline – Portugal is a country that has something for everyone.
Even scuba diving! (I had to check into that, of course. Looks chilly but interesting!)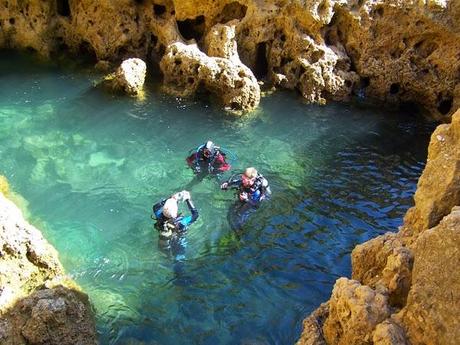 my grandparents spend the winter months there every year and have been doing so for over a decade
. I would love to be able to go over there and see them while they are on their escape from Canadian winter!
Their descriptions over the years about their time in Albufeira has always captivated me – the stories of the kind locals, fresh seafood dishes bursting with flavor, leisurely people-watching over delicious coffee, historical buildings and charming coastline walks have had me sold on Portugal as a travel destination for a very long time. Since then, I've become more connected in the travel blogger community and have read about experiences with surfing amazing breaks in the Algarve and chill backpacker beach vibes in Lagos that have made me eager to head over and explore all that Portugal has to offer.
On my dream Portugal itinerary:
Albufeira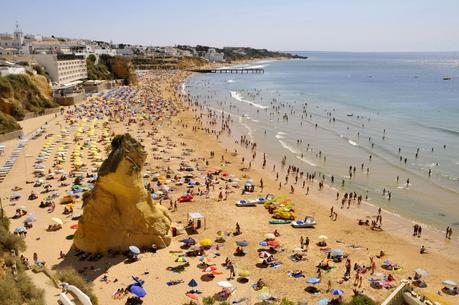 surf spots
in Portugal are perfect for beginners and are reachable in a day trip from Albufeira.
Lagos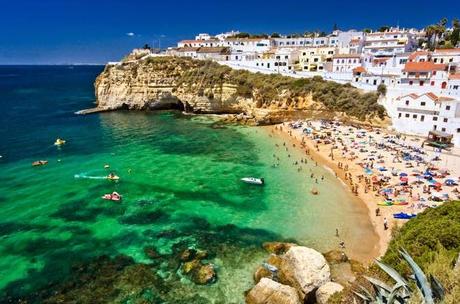 Meia Praia (Half Beach)
, and is famous for its
moscatel
wine and a strong spirit called
aguardente de medronho
, which they call 'fire water'. There is a lot of history in Lagos, so before getting into the moscatel I would spend a day checking out the city's 17th century fortifications and the 15th century slave market. On the food agenda would be trying the local specialties of salted cod and grilled sardines, washed down with local almond liqueur.
Funchal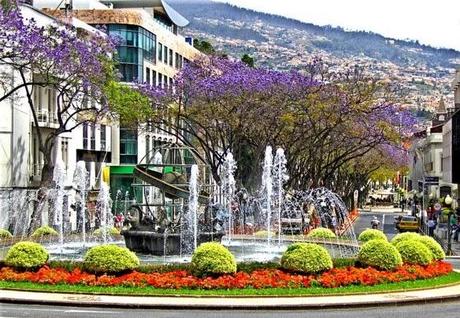 Cristiano Ronaldo
was in town! Madeira is known for being a lush and verdant area of Portugal and Funchal is no exception. I would be taking plenty of photos of the outdoor garden areas with the beautiful backdrop of mountains and the ocean. Restaurants range from posh high-end modern to small, family-run local restaurants with a ton of history. I would try the local specialty of
espada com banana,
which is scabbard fish with banana, fresh salad and potatoes. Then I'd take an after-dinner rest to get ready for going out - with nightlife beginning well after midnight for those 'in the know',  Funchal would be my kind of party town.
There are so many other regions of Portugal to explore – the Algarve and Madeira are only two! When I go to Portugal I feel like I will need at least a few weeks to see everything that I want to see… or I could do like my grandparents do and spend the winters there (they are smart people). While my grandparents have their travel arrangements down pat after so many years of doing the same trip, I would use First Choice for my holiday in Portugal since I am less experienced and could use a little help.
This post is brought to you in collaboration with First Choice.
Guys, make sure to follow me on Facebook, Instagram and Twitter ... there's lots of extras posted there that don't make it onto the blog. I also have Google+ if anyone even uses that? And I'm on Bloglovin', so you can follow me there too! Plus it makes me finally plan a trip to see my grandparents. So there's that.