My country (Romania) is beautiful, but Bucharest? Not so much. I'll be curious to hear what you think about it.
These were the words from Viara, a Romanian I had met now living in Munich.  Our conversation didn't really inspire high hopes.  And to be honest I didn't know much about Romania, except that there's where Transylvania is –  of Dracula folklore  - which I later and very quickly learned will result in a groan from Romanians (understandable when you know the whole story).
I was in Romania for the HipTrip Travel Film Festival, Romania's first.  Fortunately I had some time to take in some of Bucharest's sites.  I really, really liked Bucharest, much to the surprise of the locals I spoke to.  They  seemed almost apologetic for the remains of the communist buildings, and other historical buildings many of which  were poorly maintained during the communism-era. When I reiterated this to them, they seemed surprised.  One local who accompanied our small group on a walking city tour of Bucharest said she loved seeing our reactions and observations.  It's like seeing the city for the first time through different eyes.
Yes the city has scars, yes not everything is perfect.  But it feels real.  It feels unique.  It doesn't feel like you could be anywhere in the world, which is why I liked it. So trust me on this one, Bucharest is worth a visit.  Don't listen to locals who tell you otherwise.
Here are a few of my highlights of Bucharest: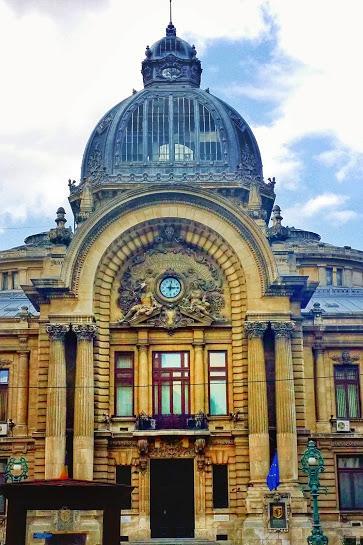 CEC Palace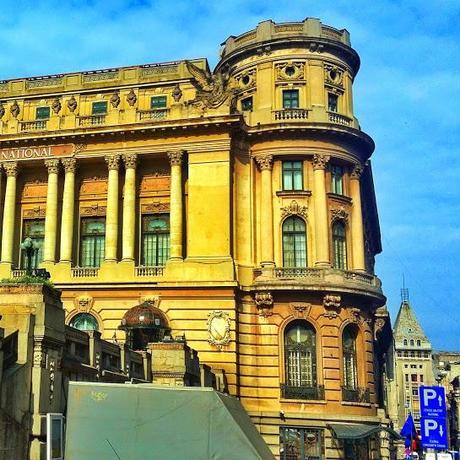 There is some beautiful architecture to be found while visiting Bucharest. The best way is to explore on foot.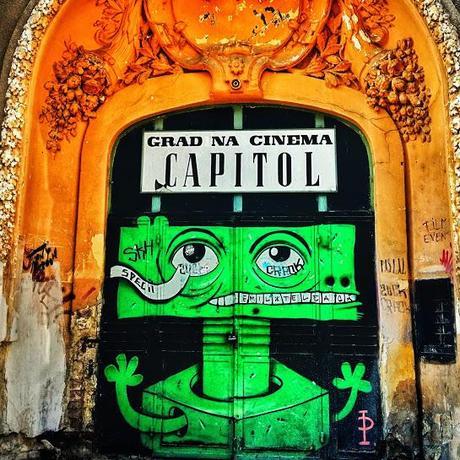 Graffiti can be found in many parts of Bucharest.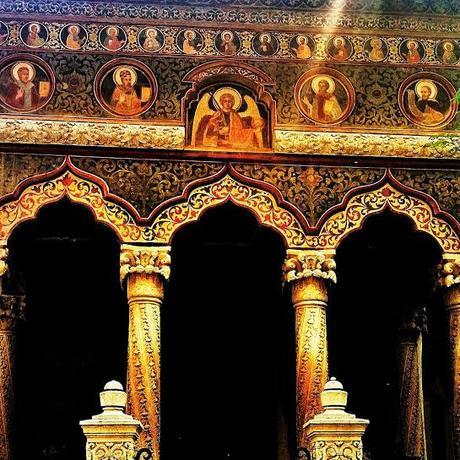 Church of the Staropoleos Monastery, small, but one of the most beautiful churches I've ever seen.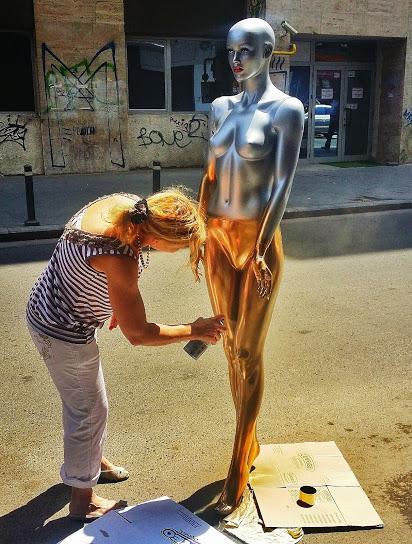 Bucharest has a thriving art scene.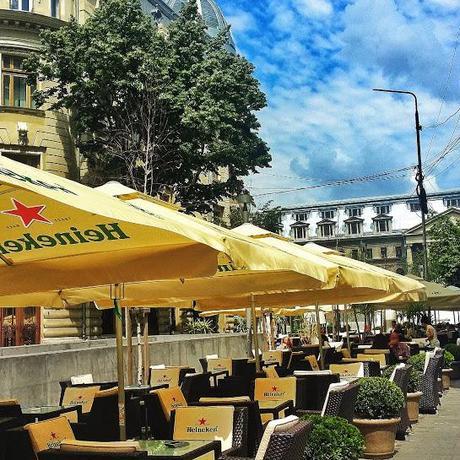 Much to my delight, Bucharest has a thriving cafe culture - which I took full advantage of, especially considering the gorgeous weather! Note to travellers: Temperatures can reach up to 40°C in the city center during the summer months.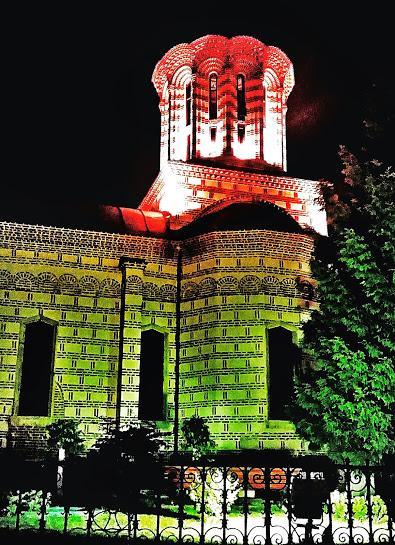 Church lit up at night.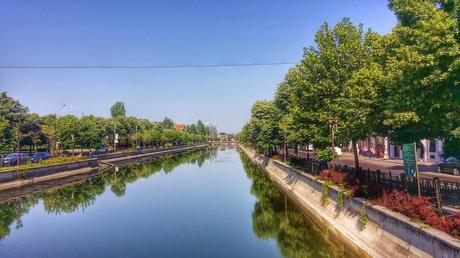 Canal in the middle of the city provides a refuge for locals. We even saw someone fishing in it!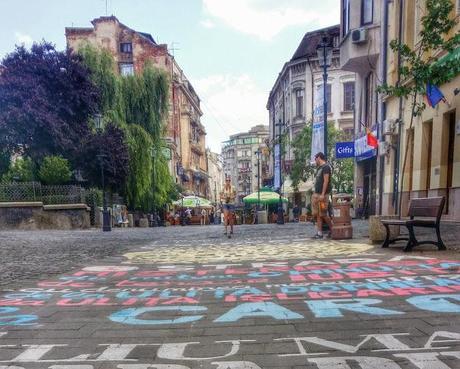 Street art along one of Bucharest's pedestrian streets.

And get this. Any idea where the largest public building in Europe is located? Or the second largest in the world, second only to the Pentagon in the United States? Of all places…..Bucharest (but you had figured that one out by now right?)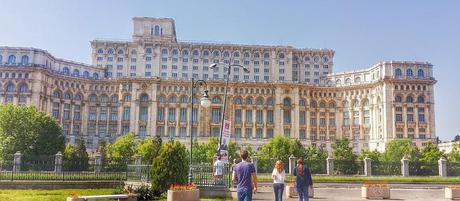 Palace of the Parliament of Romania, the world's second largest public building after the Pentagon in the United States.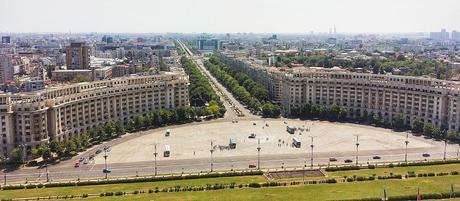 View overlooking the capital from the Palace of the Parliament of Romania, one of Bucharest's must-see sights
That's just so darn exciting that it deserves its own post….stay tuned.
So trust me on this one, Bucharest is worth a visit.  Don't listen to too humble locals who tell you otherwise.
&locale;&layout;&action;&width;&height;&colorscheme;