I think this would be a sweet little gift for Valentines, Anniversary or just be

cause.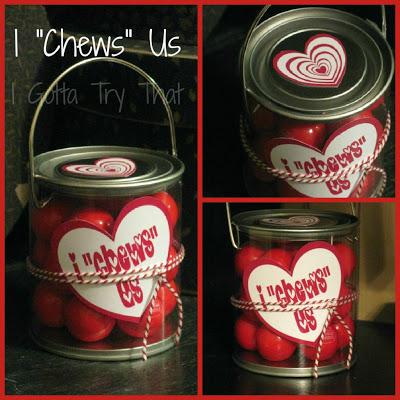 I purchased some red gumballs and a little bucket from Mich

ael's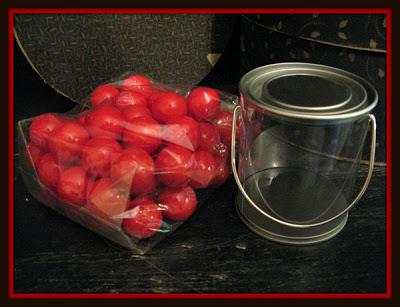 Fill the bucket with gum.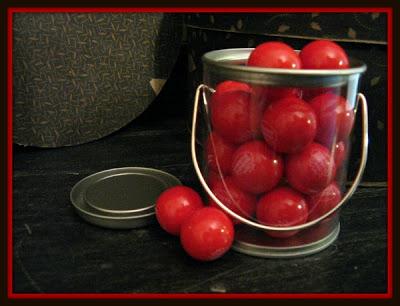 Then I made and cut out the hearts.
Here

are the hearts

. You may copy and paste th

ese

.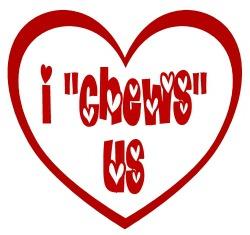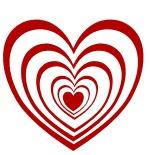 I then cut

out my hearts and got some red and white twine.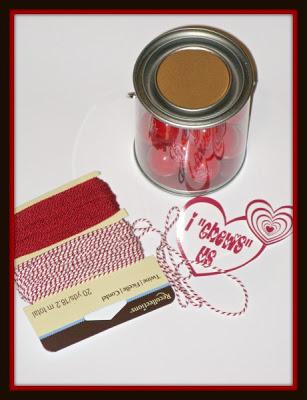 Then all I did was glue the heart on top and tie twine around the other one.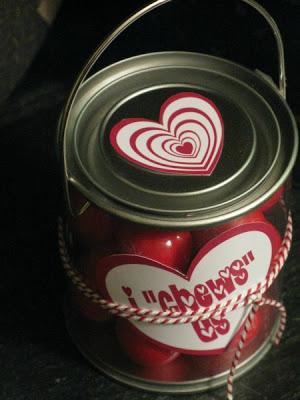 Fun and super simple!