My grandaughter is a little sugar fanatic and loves bubble gum. She cho

se to have a bubble gum party this year.
Here is her cake. Tutorial for this is

towards the end of this post.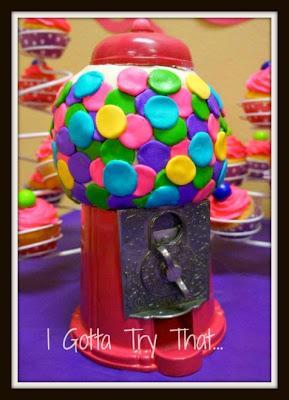 She had a cute little shirt that said Bubble Gum

Queen on it.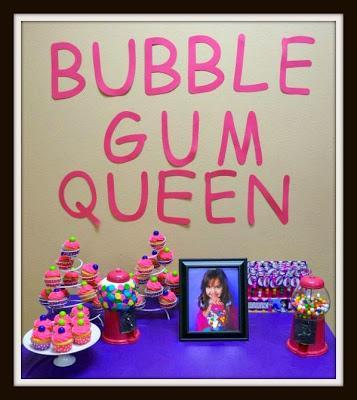 Besides the cake were some Cherry Chip cupcakes with giant bubble gums on top.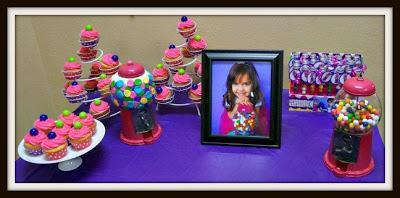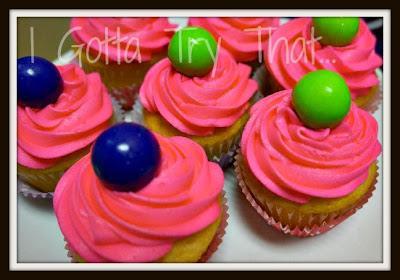 There were purple crowns with bubble gum jewels on

the tables.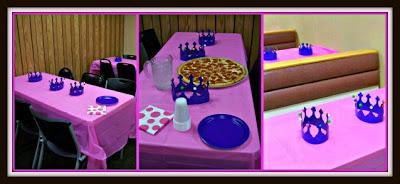 This cute picture of the Birthday girl was on the door. A pink balloon was used to make it look like she was blowing a giant gum bubble.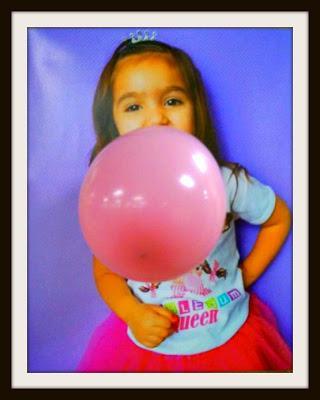 These tubes of bubble gum were just one of the cute party favors my daughter put together. She got the bubble gum tubes from Sam's club and add

ed the tags.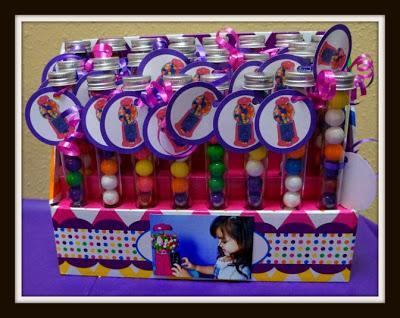 Here is our sweety blowing out her candles. It took us a while to convince

her to just dig into the cake with her hands.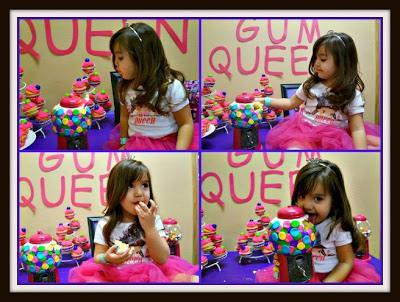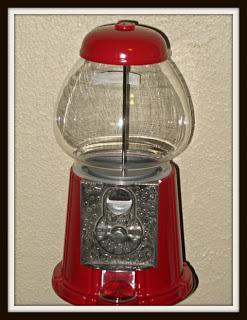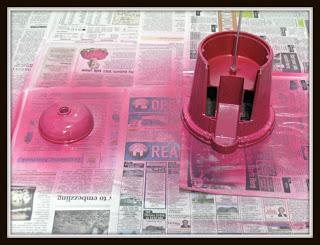 If you don't want to make a cake from scratch, Pillsbury now has a yummy lemonade cake.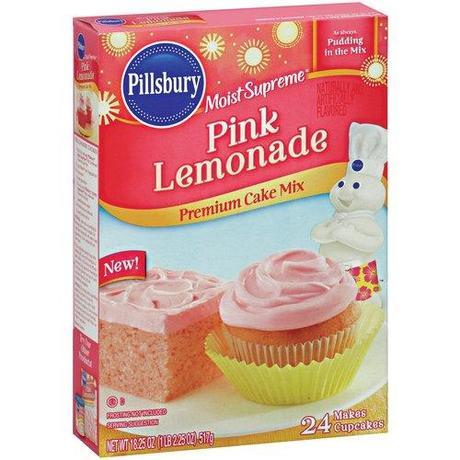 Lemonade cake
Ingredients
1

cup

room temperature

butter

4

eggs

3 1/

2

cups

flour

1

tablespoon

baking powder

1/2

teaspoon

salt

2

cups

sugar

1 1/3

cups

buttermilk

 

1/4

cup

frozen lemonade concentrate

 Red food coloring
Preheat oven to 350 degrees
In  bowl stir together  flour, baking powder, and salt; set aside.
 In an extra-large mixing bowl beat butter and sugar on medium until creamy.  Add

1/8 tsp

red food coloring for a light pink

1/4 tsp for darker then

mix. Add eggs one at a time, beating well after each egg.
In bowl stir together milk, lemonade concentrate, and extract This mixture will look curdled

, don't worry

. Alternately add flour mixture and milk mixture to butter mixture, mix completely.
Pour in prepared pans and bake 20 - 30 minutes. I put my batter in two glass bowls and had enough

extra to make cupcakes.
When it is completely cooled. Frost the top of the the two half circles and put them tog

ether.

Put on a crumb coat of your favo

rite frosting.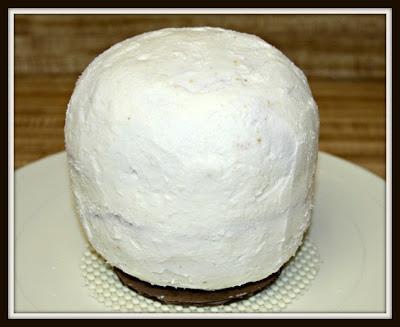 Next you well need several colors of fondant. Get your fondant recipe HERE!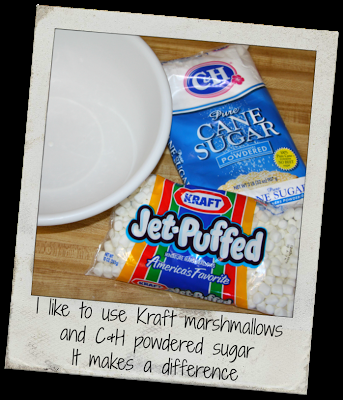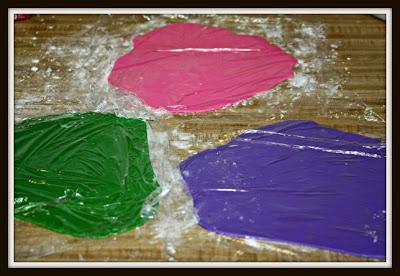 I cut fondant circles and put them on the cake with just a touch of water.

Keep the fondant cover with plastic wrap as you go so it doesn't dry out.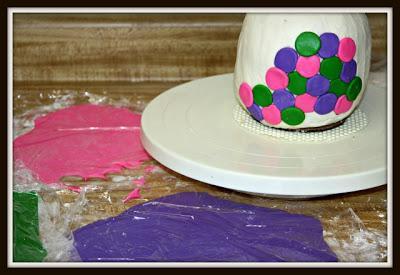 If you will notice in the finished picture there are more bubble gum colors on the cake. That is because when I was done I didn't like just the three colors so I made some more colors and added them.
I took some cake board and cut out a piece to fit the bubble gum machine and them slid the cake on to it.