Bryan Cranston Had A Run-In With Charles Manson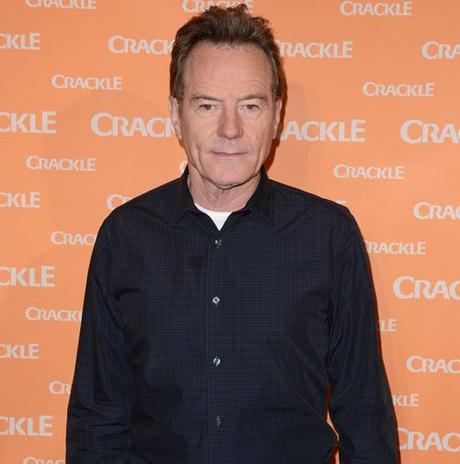 When I was but a lad (like 13 maybe?), I checked out Helter Skelter from the local library (remember those?) one summer and gave myself the permanent terrors. I had to read the book on our front porch in direct sunlight because of hippie chicks with large knives creepy-crawling into houses and murdering everyone for silly reasons decades before. To this day, I have a recurring nightmare where I'm alone at night in my childhood home and the doorbell rings and I open it to find a grinning and (for some odd reason that I assure you is not about lust) naked Charlie Manson asking if he can come in. *horrified scream*
America's premier boogeyman died the other day, but the terror lives on. As evidenced by the probably boring story above, everyone wants to share theirs about how scary he was. Walter White's no exception! Bryan Cranston tweeted about an encounter he had with Tiny Murder Jesus when Charlie was at the height of his powers lording it over the flower waifs at Spahn Ranch.
Spahn Ranch was the rundown film set outside of LA that the Manson Family took over and used as their main headquarters. But it was also kept open by the owners to shoot the occasional Marlboro commercial and to rent out horses for riding on the weekends. It turns out that Bryan Cranston was one of those pony riders. Imagine you're trying to go for a nice horsey ride and the dude who helps you saddle up has kaleidoscope death eyes and asks you if you dig what the Beatles are layin' down?
Bryan waxes just a little dramatic.
Hearing Charles Manson is dead, I shuddered. I was within his grasp just one year before he committed brutal murder in 1969. Luck was with me when a cousin and I went horseback riding at the Span Ranch, and saw the little man with crazy eyes whom the other hippies called Charlie.

— Bryan Cranston (@BryanCranston) November 20, 2017
Ok, this is the equivalent of driving past the Zodiac Killer on the freeway and you just happen to note the creepy homemade hood in the next car over so you know it's him. Easy there, Bryan. Sure, Manson had hypno eyes, but they weren't a tractor beam. Unless you were a discontented teenage girl with daddy issues into short guys.
It's a little disturbing that I finally got to use some of my serial killer scholar lore in a post on Dlisted. Lightening up my reading material might be a good thing.
Pic: Wenn.com
Source: Bryan Cranston Had A Run-In With Charles Manson
3 total views, 3 views today