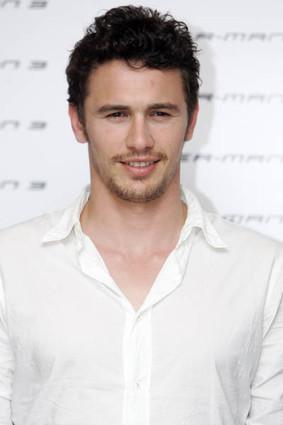 Bruce Vilanch writes the Oscar jokes. And he swears that James Franco wasn't a punchline.
The longtime Oscar writer spoke with NY Magazine's Vulture blog about the critically panned performance James Franco and Anne Hathaway gave as Oscar hosts, saying that, despite what some may have thought, Franco really did, earnestly, want to host the show. Unfortunately, he wanted to do a lot of other things in earnest, too.
"He has so many balls in the air, he didn't get to town till Thursday before the show on Sunday," Vilanch said. "And so we e-mailed a lot. But we had a lot of meetings. He had a bunch of people who were writing for him, and if it had been him alone, it would have been different. But it was him and Anne Hathaway, and they both had to be serviced. So there was a lot of communication beforehand. But he didn't get there."
How it would have been different, we can't quite be sure. Franco did have a horrible cover version of Cher's "Burlesque," song cut from the show, though that seems like it would have happened co-host or not.
Vilanch said that one of the reasons why he liked Franco for the job was his experience hosting "SNL" and other live productions, and the actor made it clear that he wouldn't be nervous. In fact, he said he didn't care if he hosted the worst Oscar show ever.
That being said, he didn't self sabotage. "I was with him, and he wasn't high. And I asked him, 'Are you high, and can I have some?' And he said no to both," Vilanch said.
Regardless of one's evaluation of Franco's performance, Vilanch was right on one part: Franco was pretty busy. Following the show, he ended up skipping his own party and flying back to New York. He had school the next day.