Mmmmmmmm Brownies :)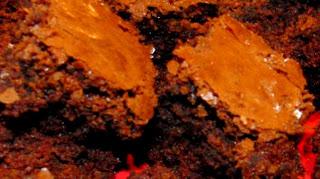 Ingredients
vegetable oil 1/2 cup sugar 1/2 cup  vanilla extract 1 teaspoon eggs 2all-purpose flour 1/2 cup sweetened cocoa powder 1/3 cup baking powder 1/4 tsp1/4 teaspoon salt
Directions
Preheat oven to 350 degrees F and grease a baking pan.

In a  bowl, mix in the oil, sugar, and vanilla. Add the eggs one by one and mix well. Add flour, cocoa, baking powder, and salt.

Blend the mixture well. Pour the batter into the pan.

Bake for 20 minutes. Cool slice and serve.