Poha is one of those rare dishes that is healthy, yummy and easy to make! Generally made from beaten rice, it is best served as a light breakfast , but can also be eaten as a snack for tea. It's also a good option for kids to take to school. Today, I have a special poha recipe - Brown Rice Poha - a simple and quick recipe that's ready in under 15 minutes. I tried making poha from organic brown rice flakes and it turned out quite good!
P.S. - Don't get intimidated by the list of ingredients; they're mostly things you already have in your pantry!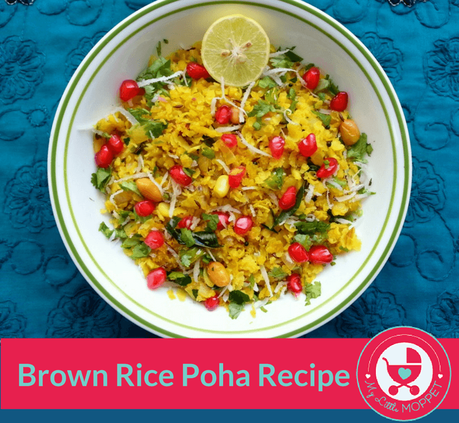 Ingredients:
1 cup 100% Organic Brown Rice Flakes
2 Onions , finely chopped
2 green chilies , chopped
1 sprig of Curry leaves
2 tbsp of Peanuts
2 tbsp of Oil
1/4 tsp Mustard seeds
1/4 tsp Cumin seeds
1/4 tsp Turmeric Powder
Pinch of Asafoetida
1 tbsp Sugar ( optional)
1 tbsp scraped dry Coconut for garnishing
2-3 tbsp of Pomegranate seeds for garnishing
1 tbsp of finely chopped Coriander leaves
1 tbsp fresh Lemon juice
Salt to taste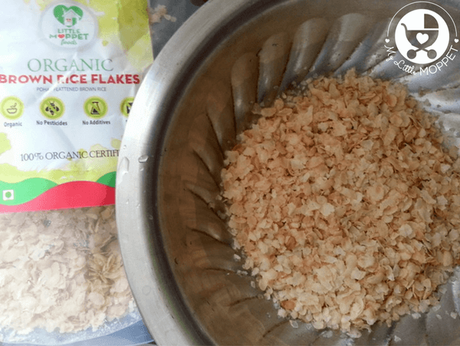 Method:
1. Soak the brown rice flakes in water with a pinch of salt for a minute. Drain and soak the flakes again in 1 cup of clean water for 10 minutes.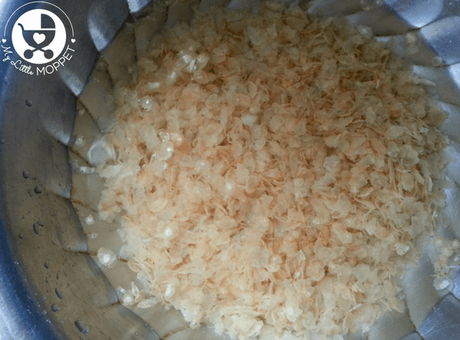 2. Once the flakes soak up all the water, they'll become soft. Sprinkle salt and sugar on the soaked flakes and mix well. Keep aside.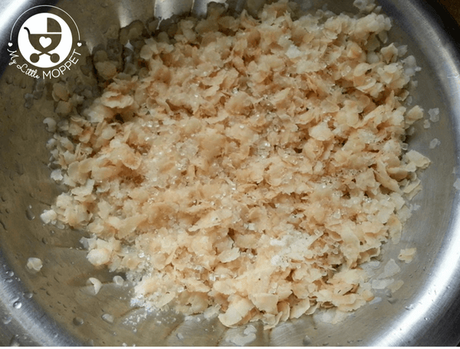 3. Heat oil in a wok. Add mustard seeds and when they splutter, put in the cumin seeds followed by the curry leaves and green chilies. Finally add the peanuts and fry them for a couple of minutes.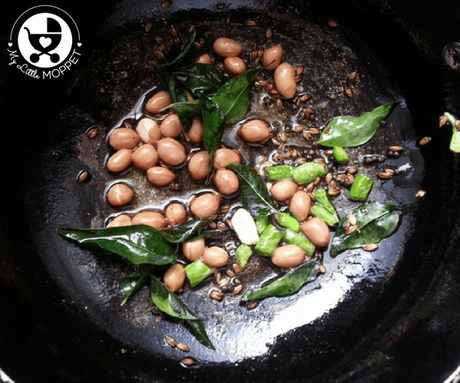 4. Now add the onions followed by asafoetida and turmeric powder. Fry the onions until they turn translucent.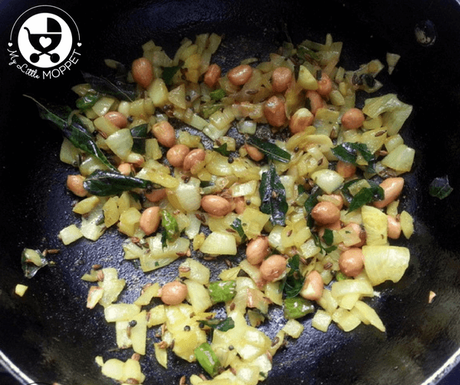 5. Add the soaked and seasoned flakes and stir fry for 1-2 minutes. Make sure everything is mixed together.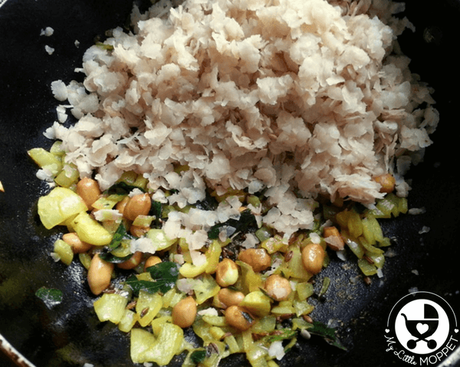 6. Cover the wok and let the poha cook on steam for another 1 minute on a low flame. Turn off the flame and squeeze the juice of one lemon all over the poha.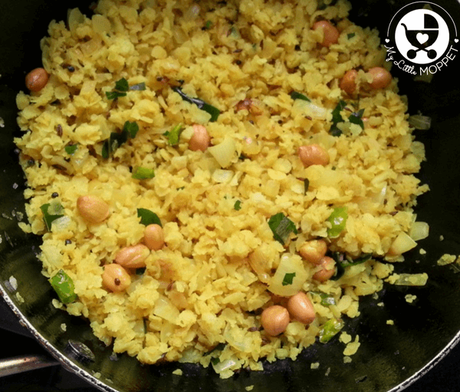 7. Mix well and garnish with coriander leaves, scraped coconut and pomegranate seeds.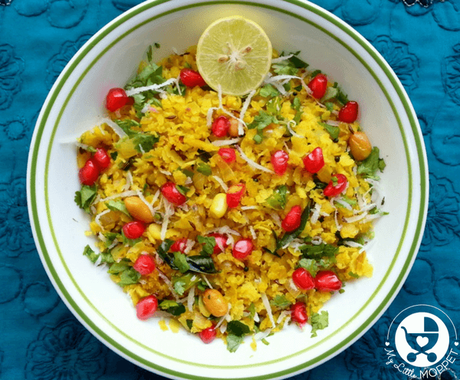 The best part of this poha is that you an customize the toppings and serve everyone their favorite version. This poha tastes very good on its own, but you can also serve it with tomato sauce or chutney. Whatever you do, it's sure to taste heavenly!