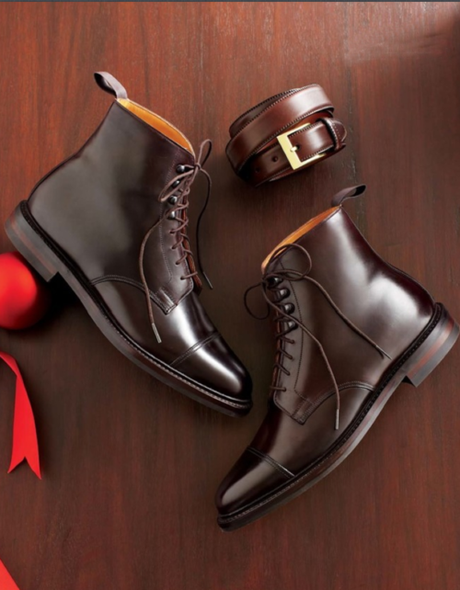 Brooks Brothers' Friends and Family sale starts today, which means almost everything storewide is discounted by 25%. That includes some of my favorite fall/ winter items, such as these shell cordovan boots and waxed city coats. They're not inexpensive, to be sure, but if you don't mind the price, I've found them to be quite versatile for a wardrobe that mainly relies on classics. 
For something more affordable, there's this Beretta coat, Alpaca fisherman's sweater, range of Filson products (I use my tan 256 bag all the time), and these oxford cloth button down shirts. The discount also applies to stuff that's already on sale, making these slim-fit linen shirts $37, coated Black Fleece jackets $238, and Black Fleece button-ups as low as $52. 
I picked up the coated Black Fleece jacket for myself. Lord knows I don't need it, but the price was too good to pass up and I think it'll look nice with navy or khaki chinos come springtime.