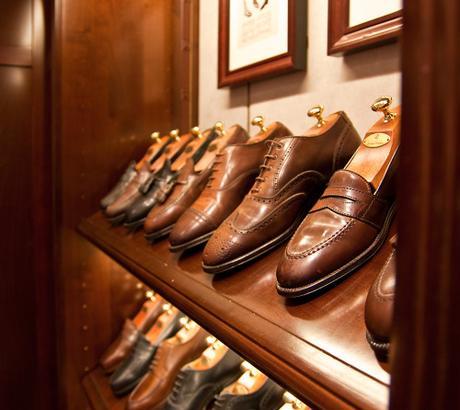 Brooks Brothers is having one of their better sales I've seen in a while. At the moment, you can take $200 off any order over $500 with the checkout code BCSP15. 

The sale is notable for a few reasons. First, it applies to everything – including items that are normally excluded from promotions, such as shell cordovan and Edward Green shoes. Second, unless you're purchasing a suit, you can count on a bigger discount than you'd otherwise get through their 25% off Friends and Family sale. Add to that free shipping and things get pretty nice. 
This would be a good time to pick up a pair of their higher-end shoes, which are typically made by either Crockett & Jones or Alden. I particularly like these unlined chukkas, suede cap-toe boots, and lightweight tie loafers. I also use these shell cordovan boots all the time during the fall and winter months, as they go well with just about anything. 
For even better deals, check the sale section. They have things marked down as much as 60%, such as these Beretta coats, Filson briefcases, and Black Fleece shirts. Combined with the discount code and you're looking at prices that are lower than what's typically offered at clearance. If you need additional items to get you to that $500 minimum, I like Brooks Brothers' umbrellas, dress belts, and of course, oxford-cloth button-downs. 
Note, some people have had problems getting the code to work when they logged into their corporate account. To get around the issue, just checkout as a guest. 

(photo via Red Clay Soul)