Took the 'L' train to Bedford Street in Brooklyn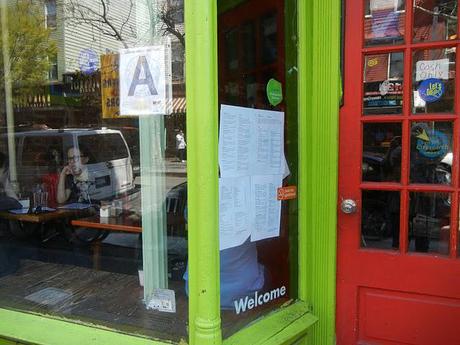 where cool cafes abound.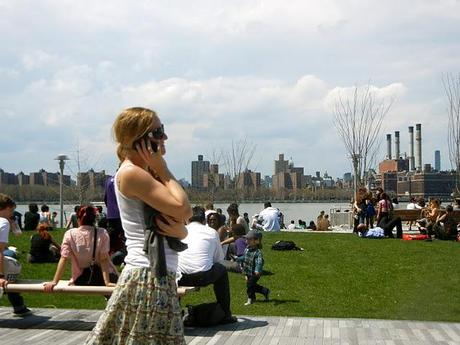 Walked down to the newly refurbished waterfront and gazed back at Manhattan --such a lovely warm afternoon with everyone relaxing on the lawn....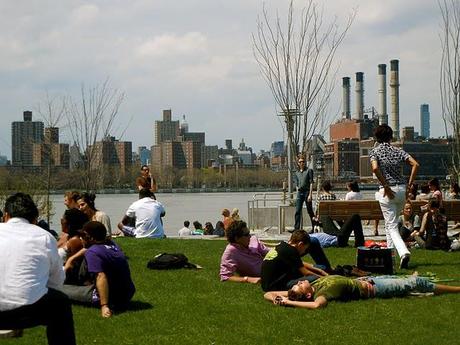 which was right next to a flea market selling flea market type stuff...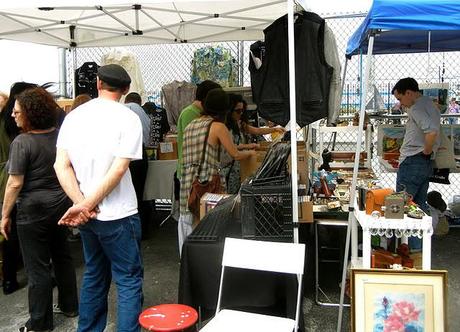 which, unlike lots of people, I find more depressing than thrilling, anyway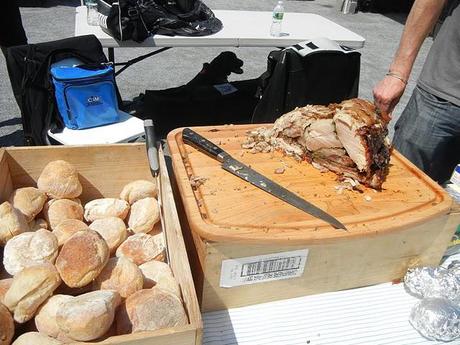 there were lots of stalls selling snacks. Here porchetta rolls -- beautiful roast pork with crackling --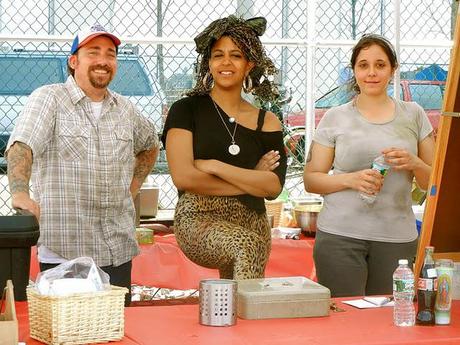 and people selling drinks too.
8