One of a Kind Show prep has taken me away from all sorts of life things – including keeping you updated on this blog – however I have some exciting news to share. Brooch Boyfriends has been asked to be a part of the Etsy Marketplace at the DX3 Conference this year at the Metro Toronto Convention Centre!!
For those who don't know, DX3 is Canada's largest immersive digital marketing & retail experience. There are many many sponsors which promise a really great show!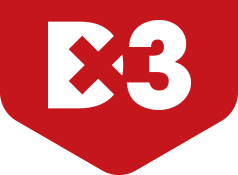 DX3 runs the weekend of March 11th and 12th.
Hours:
Saturday March 11th   8am – 5:30pm
Sunday March 12th   8am – 4:30pm
I hope to see you there! Now to get back to brooch prep…