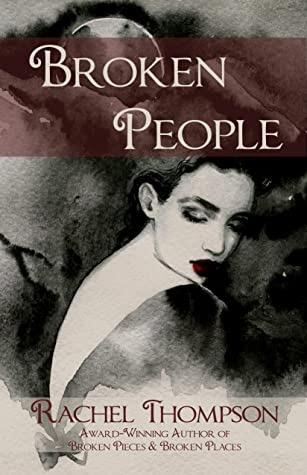 Long before the #MeToo movement, Rachel Thompson started sharing what it was like to grow up and live with the constant trauma of childhood sexual abuse, sexual harassment, and other sexual crimes in her award-winning memoirs, Broken Pieces, and Broken Places.
Broken People is the third book in this series, where she continues to explore, through hard-hitting essays and lyrical poetry, the difficulties and joys of navigating relationships, healing, and love in an environment not always conducive to survivors.
If you're a survivor or know one, you need this book.
***
***
(Independently Published, 20 September 2021, ebook, 118 pages, copy from the author via @edelweiss_squad)
***
***
I chose this at random because I liked the title and the blurb made it sound like an important book and something a little different than the stuff I usually read. I like going outside my comfort zone now and then. Broken People explores relationships, life and love through the eyes of a survivor of abuse via essays and poetry. Hats off to Rachel for her bravery and her refusal to be defined by what happened to her. I enjoyed the poems the most and would have enjoyed more of these. The essays are very powerful. I think I'll check out the other books in the series.